Mar
25
Wed
2020
Distinguished Lecture Series: Silvio Baldassarra
Mar 25 @ 5:00 pm – 6:30 pm
TITLE: SkyDome Open and Shut Case
VENUE AND TIME – TBD
Silvio Baldassarra, Chairman of NORR Architects & Engineers Limited

B.Arch., OAA, AAA, MAIBC, AANB, AAPEI, MAA, FRAIC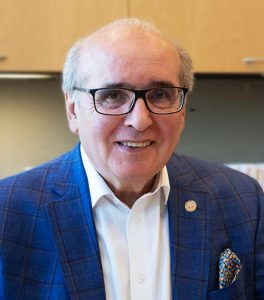 BIo
Silvio Baldassarra is an Architect with 45 years of experience in design and management of large complex projects in commercial, government, hospitality, sports and transportation sectors.  He was the project architect responsible for the retractable roof of SkyDome (Rogers Centre) in Toronto when he started with NORR in 1986 and today is Chairman of NORR Architects & Engineers Limited.
Abstract
"Open the 11,000 ton retractable roof by moving three roof panels in 20 minutes".  On June 3, 1989 the world's first retractable roof, multi-use stadium, SkyDome (Rogers Centre) opened in Toronto.  It was a Canadian architectural and engineering innovation, designed by architect, Rodrick Robbie and engineer, Mike Allen.  As, the roof architect I spent 3 years working with the two visionaries to develop the roof design including; structure, movement systems, seals, catwalks and stadium lighting.
Thirty one years later, I will share our story of the design/build solution of the first and most successful retractable roof innovation in the world.
The retractable roof of SkyDome was the first of its kind in the world.  Four separate roof panels weighing 11,000 tons and 8 acres in area.  Three of the panels are required to move and stack on the one positioned in the north end to expose 100% of the playing field and 91% of the stadium seats.  The building technology is adapted from fail safe railway technology.  The adaption is innovative when moving 11,000 tons of roof.  The design/build team worked through solution after solution including many failures through testing in labs including University of Toronto under the direction of Professor Jeffrey Packer, before arriving at the final technology solution for SkyDome.
The presentation will start with the competition criteria which was simple "open and close the roof in 20 minutes".  The concept proposed during the design competition was not fully engineered and was defined in concept only as 4 panels, three of which moved over the fourth.  The presentation will describe the 3 years that followed through the engineered design/build process of solutions for:
Building support structure for the roof panels
Roof structure connection to the building
Roof movement systems analyzed and final chosen
Roof seals extreme movement laterally and horizontally and seals invented for SkyDome
-Maintenance of roof movement systems in the roof and on the building support
Stadium lighting systems which are uniquely fixed to the building sculpted under the retractable roof.
From NORR:
Silvio Baldassarra is an innovative design architect recognized by his unique architecture/engineering approach to large-scale complex projects during his 45-year career. His experience spans all sectors including aviation, commercial, education, institutional, justice, sports and transportation. Today, he is the Chairman of NORR and continues to lead, design and manage major projects and to build new project sectors. He is regularly sought after as an architectural guest speaker.
Silvio's career has included the following major projects which he strategically won, led and managed including:
New Toronto Courthouse, Toronto
Union Station Revitalization Project, Toronto
Wellington Rehabilitation Project, Ottawa
Sir John A. Macdonald Building, Ottawa
St. Mark's Coptic Cathedral, Markham
Calgary Courts Centre, Calgary
Canadian Plaza at the Peace Bridge, Fort Erie
Terminal 2 Redevelopment, Toronto Pearson International Airport, Toronto
John Sopinka Courthouse, Hamilton
SkyDome (now Rogers Centre), Toronto
Professionally, Silvio was recognized by his peers in 2010, becoming a Fellow of the Royal Architectural Institute of Canada. In 2017, he was the Innovative Architecture Award recipient in the Premio Laziale dell`Anno 2017 by the Lazio Federation of Ontario. In 2019, Silvio was awarded the Ordine al Merito by the National Congress of Italian Canadians in recognition of outstanding achievement in architecture. Silvio is a registered Architect in Ontario and 5 other Canadian Provinces. Personally, he is a Knight of Columbus and holds a 4th degree in the Blessed Trinity Parish in Toronto.
LINK: https://norr.com/global/about-us/silvio-baldassarra-30
Apr
8
Wed
2020
Distinguished Lecture Series: Diane McKnight
Apr 8 @ 12:00 pm – 1:30 pm
TITLE: Trouble Ahead, Trouble Behind: Acid Mine Drainage and Climate Change in the Rocky Mountains
Co-hosted with CivMin, Ryerson, and York
Diane McKinght, University of Colorado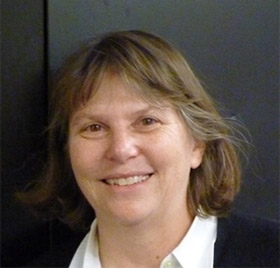 Diane M. McKnight is a Professor in the Department of Civil, Environmental and Architectural Engineering, a member of the Environmental Engineering program faculty and a Fellow of the Institute of Arctic and Alpine Research at the University of Colorado. Her research focuses on the coupling of hydrology and water quality in streams and lakes, and the consequences for aquatic ecosystems and water supplies. She began her career as a research hydrologist with the U.S. Geological Survey, studying the biogeochemistry of lakes in the blast zone of Mt. St. Helens and acid mine drainage streams and pristine alpine lakes in the Rocky Mountains. She participated in designing ecological aspects of the National Water Quality Assessment Program of the USGS. Since 1992, she has conducted research on stream ecosystems as part of the McMurdo Dry Valleys Long-Term Ecological Research (MCM-LTER) project in Antarctica. She has been President of the American Society of Limnology and Oceanography and editor of Journal of Geophysical Research-Biogeosciences. She served as the Chair of the Editorial Committee for the LTER Schoolyard Children's Book Series and authored the second book in the series. She is a fellow of the American Geophysical Union, a member of the National Academy of Engineering and received the John Dalton Award from the European Geophysical Union in 2015.
Abstract:
In the Rocky Mountain watersheds, weathering of disseminated pyrite in the country rock and in mining workings generates acidic, metal-enriched water that drains into streams and rivers. This overall process is referred to as acid rock drainage (ARD). ARD is a long-term and pervasive environmental problem in the Rocky Mountains and the Sierras, which provide water supply for communities and agriculture throughout the south western US. Contamination has not abated since the mining boom ended about 70 years ago, largely because these contaminants are continuously generated from the exposure to oxygen of pyrite in the mine workings and tailings. Typically these streams have high dissolved concentrations of toxic metals, such as Zn, Cu, Cd and Pb, and their streambeds are covered with iron and aluminum oxides. These streams and rivers support species-poor aquatic ecosystems, and fish are typically absent. A study in an ARD stream system that drains into Dillon Reservoir, a water supply for Denver, Colorado, has found that acidity and concentrations of metals and rare earth elements have been steadily increasing in the summer and fall over the past several decades. Another trend is that mountain resorts have been pursuing a "four seasons resort" approach to adapt to changing climate, and less reliable winter snowpack for skiing. ARD thwarts these plans by constraining the use of stream water for snowmaking and impacting summer recreation, such as fishing and rafting. In addition to general environmental concerns, this situation has focused attention on remediation of abandoned mines which is inherently challenging, as illustrated by the difficulties in remediating the Gold King Mine near Durango, CO. One issue for state and federal agencies and watershed stakeholders' groups is determining which of the many abandoned mines in a catchment are the main ARD sources, and which of these are suitable for remediation. Addressing the ARD problem in mountain catchments will require a convergent research approach that integrates understanding of hydrology, water quality and aquatic ecosystem processes within a regulatory and water resources framework.
LINK: https://www.colorado.edu/even/faculty/diane-mcknight
Research focuses on interactions between hydrologic, chemical and biological processes in controlling the dynamics in aquatic ecosystems. This research is carried out through field-scale experiments, modeling, and laboratory characterization of natural substrates.
Apr
15
Wed
2020
Distinguished Lecture Series: Jenna Davis (Date TBD)
Apr 15 @ 5:00 pm – 6:30 pm
DATE SUBJECT TO CHANGE
VENUE – TBD
Jenna Davis, Stanford University
Professor of Civil and Environmental Engineering and Senior Fellow at the Woods Institute for the Environment
PhD, UNC-Chapel Hill, Environmental Science & Engineering
MSPH, UNC-Chapel Hill, Public Health
Jennifer ("Jenna") Davis is an Associate Professor in the Department of Civil and Environmental Engineering and the Higgins-Magid Senior Fellow at the Woods Institute for the Environment, both of Stanford University. She also heads the Stanford Program on Water, Health & Development. Professor Davis' research and teaching is focused at the interface of engineered water supply and waste management systems and their users, particularly in developing countries. She has conducted field research in more than 20 countries, including most recently Zambia, Bangladesh, and Uganda.
LINK: https://cee.stanford.edu/people/jenna-davis