CSCE (Canadian Society for Civil Engineering) Toronto is event.
Event title: Mass Timber Revolution, on Thursday, March 23rd 6:00-8:00 p.m.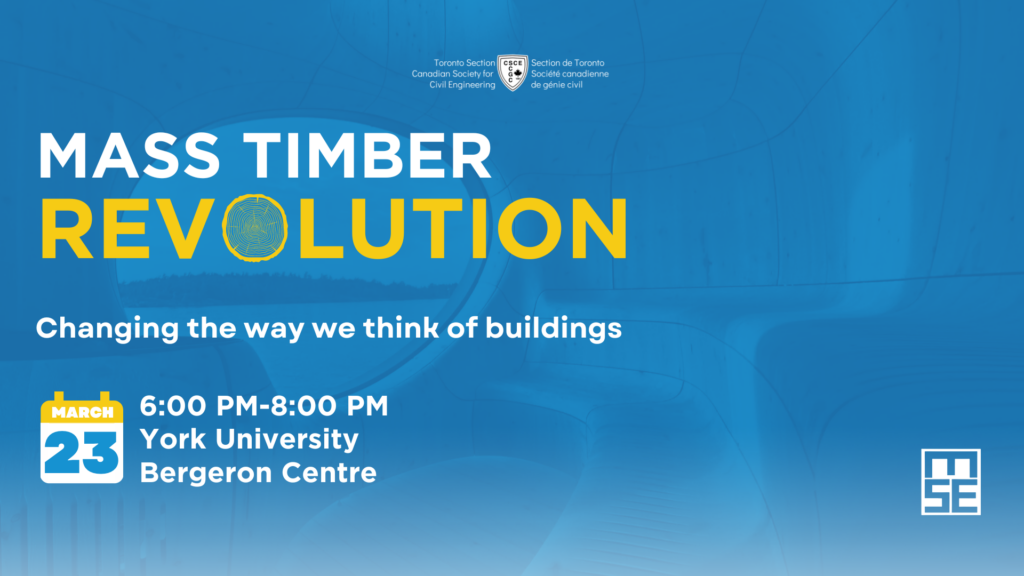 Event blurb: 
Calling all structural engineers! Wood buildings were traditionally limited to four storeys by Canadian building codes. The limit for timber construction was increased in 2022 to 12 stories based on modern materials and fire engineering innovations. Mass timber products such as glued-laminated timber and cross-laminated timber are large format elements that are pre-fabricated, CNC machined and can be installed quickly on-site in almost any weather conditions. These and other innovative wood products are at the centre of a transformation in the construction industry where we expect higher quality, offsite fabrication, along with faster and quieter site work with less construction waste.