Jennifer Drake
Department of Civil & Mineral Engineering
University of Toronto
35 St. George St.
Toronto, Ontario
Canada, M5S 1A4
Room GB 426
Tel: 416-978-8248
Background
Professor Jennifer Drake is working to solve the problem of how to sustain our limited water and energy resources while simultaneously continuing to accommodate the growing worldwide demand on these resources. She collaborates with industry and government partners to identify ways to increase efficiency in regional water, storm water and sewage distribution systems, and hydro dams. Utilizing emergent methodologies such as low impact development, and newer sensor technologies for advanced performance monitoring, they seek to move engineering knowledge beyond the static models conventionally used for evaluating the sustainability of systems. Her work will help equip engineers with the ability to monitor and predict issues before they arise, to gauge risk before failures occur, to generate less waste, and to develop better policies that will lead to a more sustainable future.
She is the Co-Researcher, Hydrology at the Green Roof Innovation Testing Laboratory in the John H. Daniels Faculty of Architecture, Landscape, and Design.
Education
Ph.D. Civil Engineering (2013) University of Guelph
M.A.Sc. Water Resource Engineering (2009) University of Guelph
B.Eng Civil Engineering and Society (2007) McMaster University
Research Opportunities
MEng Research Project (Winter 2019)
Professor Drake's research group is seeking one MEng student to assist with a one-term winter field work project on reducing road salts using Permeable Interlocking Concrete Pavement. Field tasks will primarily consist of downloading data from various monitoring equipment and assisting with surface friction measurements on a test pavement pad located in Vaughan. Since data collection for the project will be weather dependent, the MEng student will be required to provide the field work assistance following each snowfall event throughout the winter season. The MEng student should therefore be comfortable with working with tools outdoors for multiple hours during below freezing conditions. While the winter driving responsibilities for this project will not be required by the MEng student, preference may be given to those who have these capabilities.
About the study: Permeable Interlocking Concrete Pavement (PICP) is a type of Low Impact Development (LID) stormwater management practice and Permeable Pavement (PP) system that uses its joint spaces to drain water from the surface into an aggregate base layer below. PICP has been shown to function during the winter in cold climates, and previous studies suggest that the rapid surface infiltration characteristics of PICP can potentially reduce the amount of road salt needed to mitigate slip and skid hazards during the winter. However, these potential road salt reduction and safety benefits of PICP have not been rigorously proven or demonstrated. This project evaluates the winter maintenance of PICP in comparison to conventional asphalt using a controlled outdoor test pavement pad located at the Toronto and Region Conservation Authority's Kortright Centre for Conservation in Vaughan, Ontario. During the winter season, the PICP and asphalt test pad will undergo conventional snow removal and salting practices while monitoring for surface friction, surface temperature, surface conditions and discharged chloride concentrations. The results of this project will be used to develop a PICP Best Management Practices manual for the Interlocking Concrete Pavement Institute.
To apply for this course project, please submit a cover letter, CV, transcript, and a one-page example of writing to Jennifer Drake (jenn.drake@utoronto.ca). The writing example should include references and may be from past academic work. Candidates selected for interviews will be contacted by email.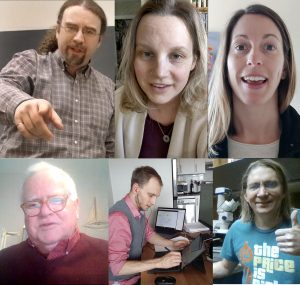 Just as students have had to adapt to new ways of learning, professors in the Deparment of Civil & Mineral Engineering have been adept at delivering their online lectures and providing academic continuity. A few professors are sharing their new methods of delivering via the following images. ~ ~… Read more »
In nature, one organism's waste often becomes energy for another. Professor Emma Master (ChemE) wants to apply these same principles to industrial manufacturing. "We can leverage biological processes to recycle carbon and clean water, as well as to upgrade natural materials into diverse and useful products," she says. "At the end of their life, we can also… Read more »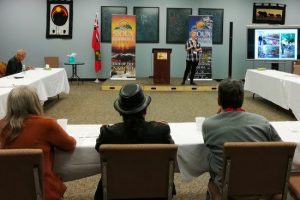 Researchers at the Centre for Global Engineering (CGEN) are collaborating with Indigenous communities to address pressing infrastructure challenges facing geographically disparate communities across Canada. CGEN's Reconciliation Through Engineering Initiative (RTEI) will identify six projects that aim to improve access to clean drinking water, food security, housing, health care, transportation and communication systems from a multi-disciplinary… Read more »