Resources
The research performed by the group involves laboratory and in-situ experiments carried out with state of the art seismic acquisition equipment.  Data is analyzed and visualized with sophisticated processing software and numerical models are often generated for enhanced interpretation and understanding of the relevant physical processes.  Below are listed some of the resources of the research group.  Click on the links for more information.
Rock Deformation Equipment
Table Mounted Testing Equipment
High Precision, High Pressure Syringe Pumps
Acoustic Emission Sensors and Preamplifiers
High Speed Data Acquisition Systems
Seismic Processing Software
Numerical Modelling Software
Computer Cluster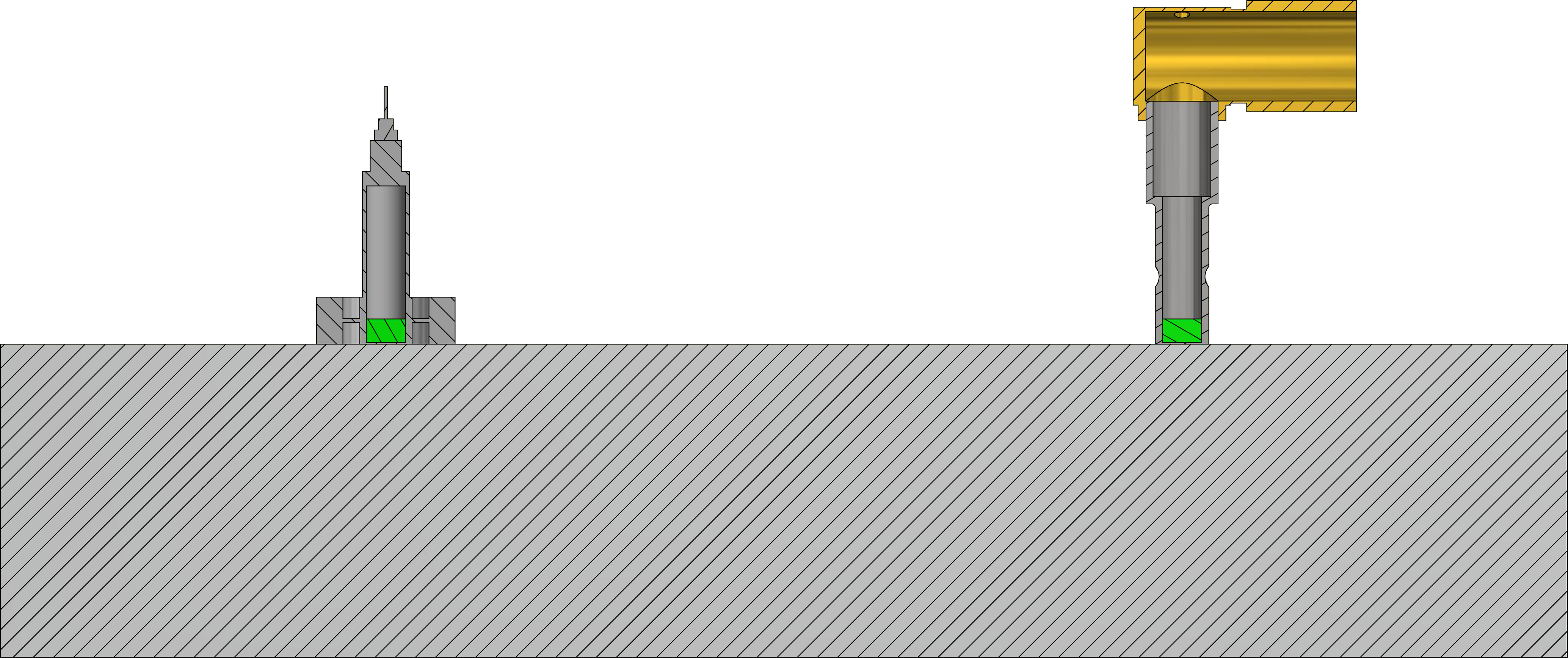 Keywords
ErgoTech
Panametrics
Physical Acoustic Corporation (PAC)
Applied Seismology Consultants (ASC)
Cooknel
Acoustic Emission Sensors and Preamplifiers
Both geophysical imaging cells are equipped with 18 ErgoTech Acoustic Emission (AE) sensors. Two designs exist for installation in either the rubber confining jacket (Right) or steel loading platens (Left). From calibration experiments conducted in this lab and others, the ErgoTech sensor has been found to be sensitive to surface normal velocity with an approximately flat response between 100 kHz and 1 MHz.
The lab is also equipped with multiple commercial AE and ultrasonic sensors:
PAC R15
PAC R6
PAC R3
Panametrics V103
Panametrics V101
Panametrics V106
Valpey Fisher Pinducer
Raw AE signals are amplified at various gain levels and filtered using amplifiers positioned at short length from AE sensors.
ASC PAD amplifier
PAC 2/4/6 amplifier
Cooknel CA-6 charge amplifiers