Resources
The research performed by the group involves laboratory and in-situ experiments carried out with state of the art seismic acquisition equipment.  Data is analyzed and visualized with sophisticated processing software and numerical models are often generated for enhanced interpretation and understanding of the relevant physical processes.  Below are listed some of the resources of the research group.  Click on the links for more information.
Rock Deformation Equipment
Table Mounted Testing Equipment
High Precision, High Pressure Syringe Pumps
Acoustic Emission Sensors and Preamplifiers
High Speed Data Acquisition Systems
Seismic Processing Software
Numerical Modelling Software
Computer Cluster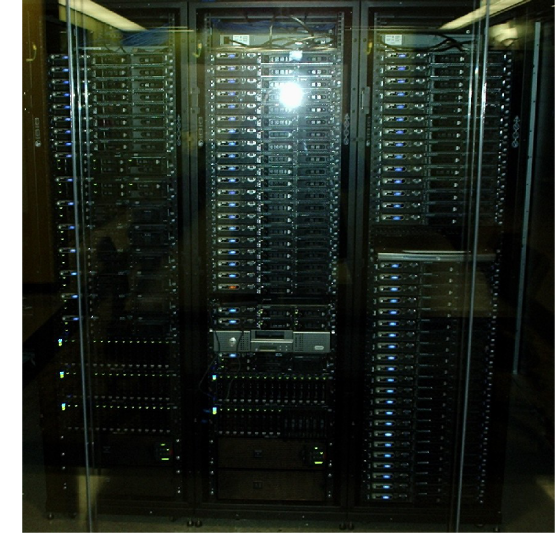 Keywords
Computer Cluster
Specific details of the parallel computer cluster include:
Total of 64 nodes (allowing 256 processing threads)
Each node has:
Two processors (Xeon 2.66GHz Woodcrest) with dual core
36Gb 15K RPM SCSI harddisk
Dual Gb Ethernet
4Gb RAM (48 nodes) and 8Gb RAM (16 nodes)
18.9 Tb of hard disk storage
2 Master nodes (one Linux, one Windows Cluster OS), allowing the
supercomputer to run in one or both operating system configurations.