Resources
The research performed by the group involves laboratory and in-situ experiments carried out with state of the art seismic acquisition equipment.  Data is analyzed and visualized with sophisticated processing software and numerical models are often generated for enhanced interpretation and understanding of the relevant physical processes.  Below are listed some of the resources of the research group.  Click on the links for more information.
Rock Deformation Equipment
Table Mounted Testing Equipment
High Precision, High Pressure Syringe Pumps
Acoustic Emission Sensors and Preamplifiers
High Speed Data Acquisition Systems
Seismic Processing Software
Numerical Modelling Software
Computer Cluster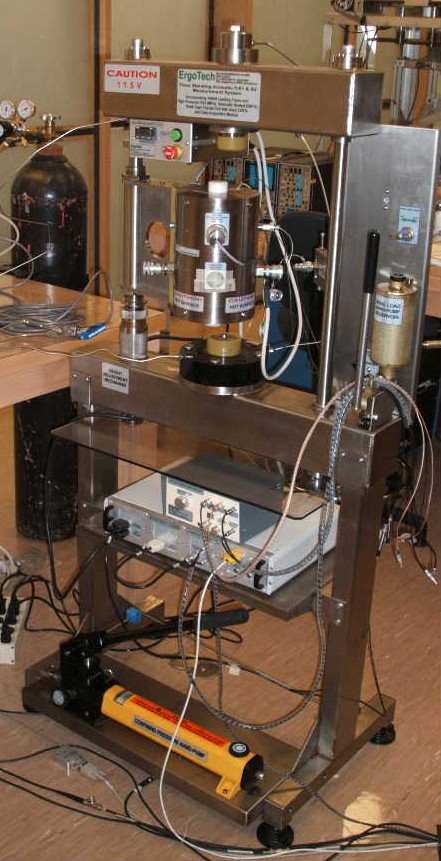 Keywords
Hydrostatic Deformation and Geophysical Imaging Cell
True-Triaxial Loading Frame
Triaxial Geophysical Imaging Cell
True-Triaxial Geophysical Imaging Cell
Hydrostatic Deformation and Geophysical Imaging Cell
The Floor Standing Acoustic System (FSAS) was built by Ergotech Ltd, and has the following capabilities:
100kN maximum axial load
100MPa maximum confining 'Hoek' cell
200ºC maximum cell temperature
P, S1, S2 axial velocity measurement
Permeability platens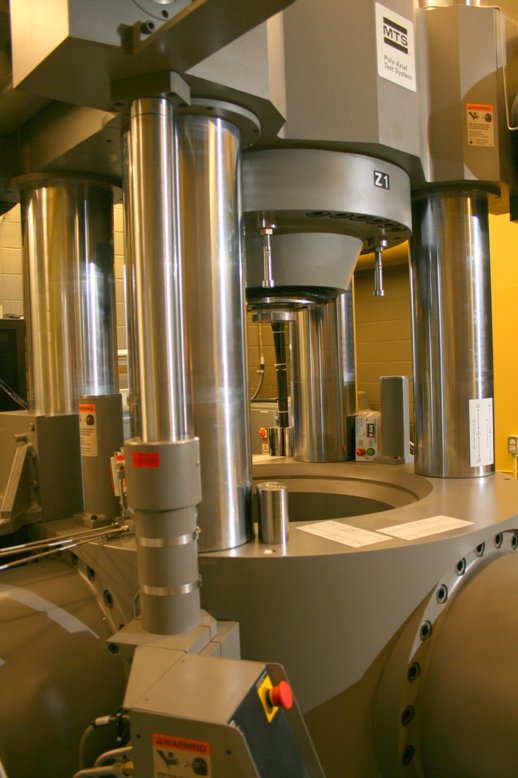 True-Triaxial Loading Frame (MTS)
A polyaxial servo-controlled rock deformation system allowing 6800kN axial force and 3400kN lateral forces (2" stroke).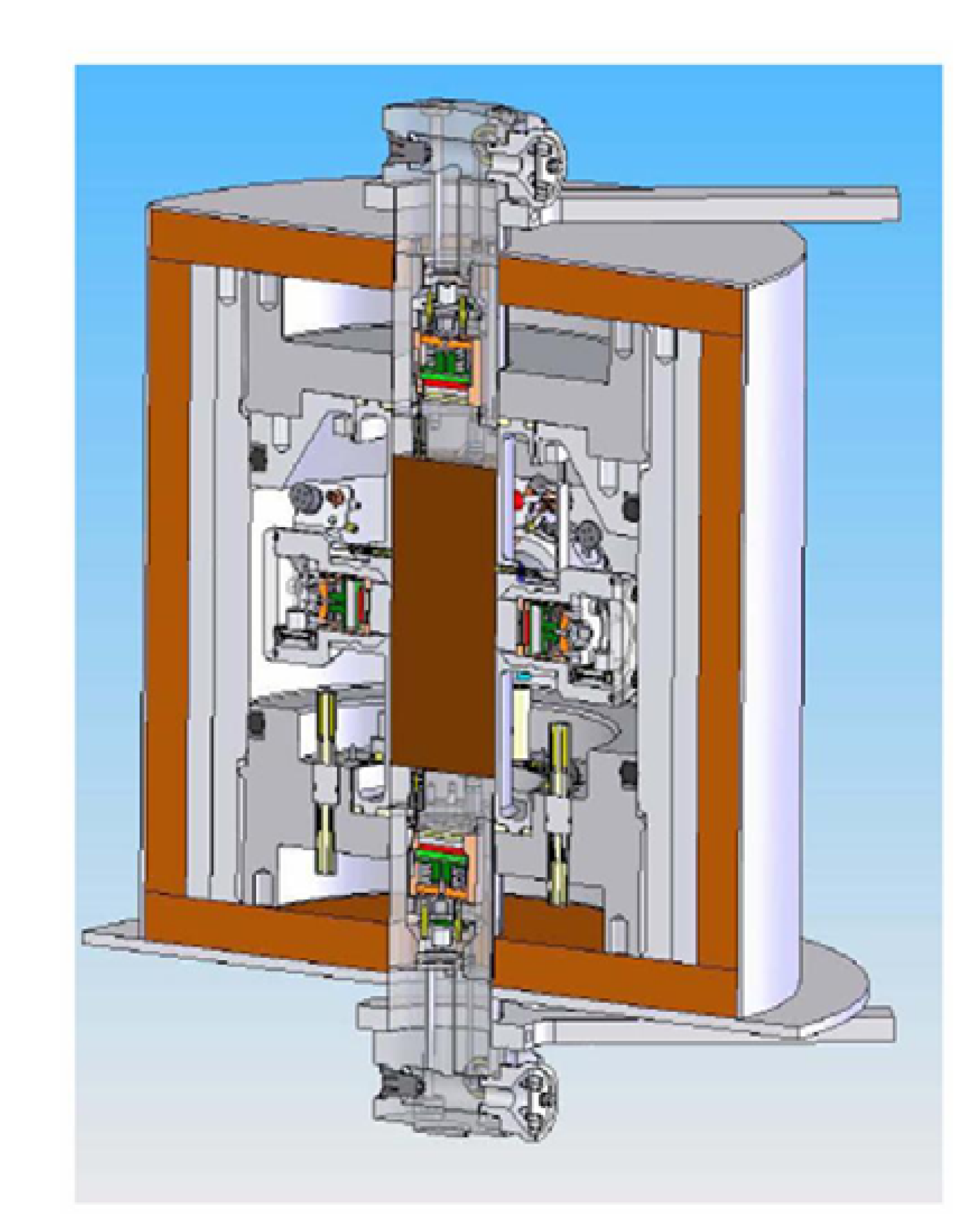 Triaxial Geophysical Imaging Cell (ErgoTech Ltd)
50mm diameter 125mm long cylindrical samples
104MPa confinement stress
18 AE sensors (dual mode receiver and pulser)
Continuous AE waveform recording and velocity surveys using AE sensors
P,S1,S2 velocity measurements in three axes
Permeability measurement
Pore pressure control
200 ºC temperature
Stress strain measurement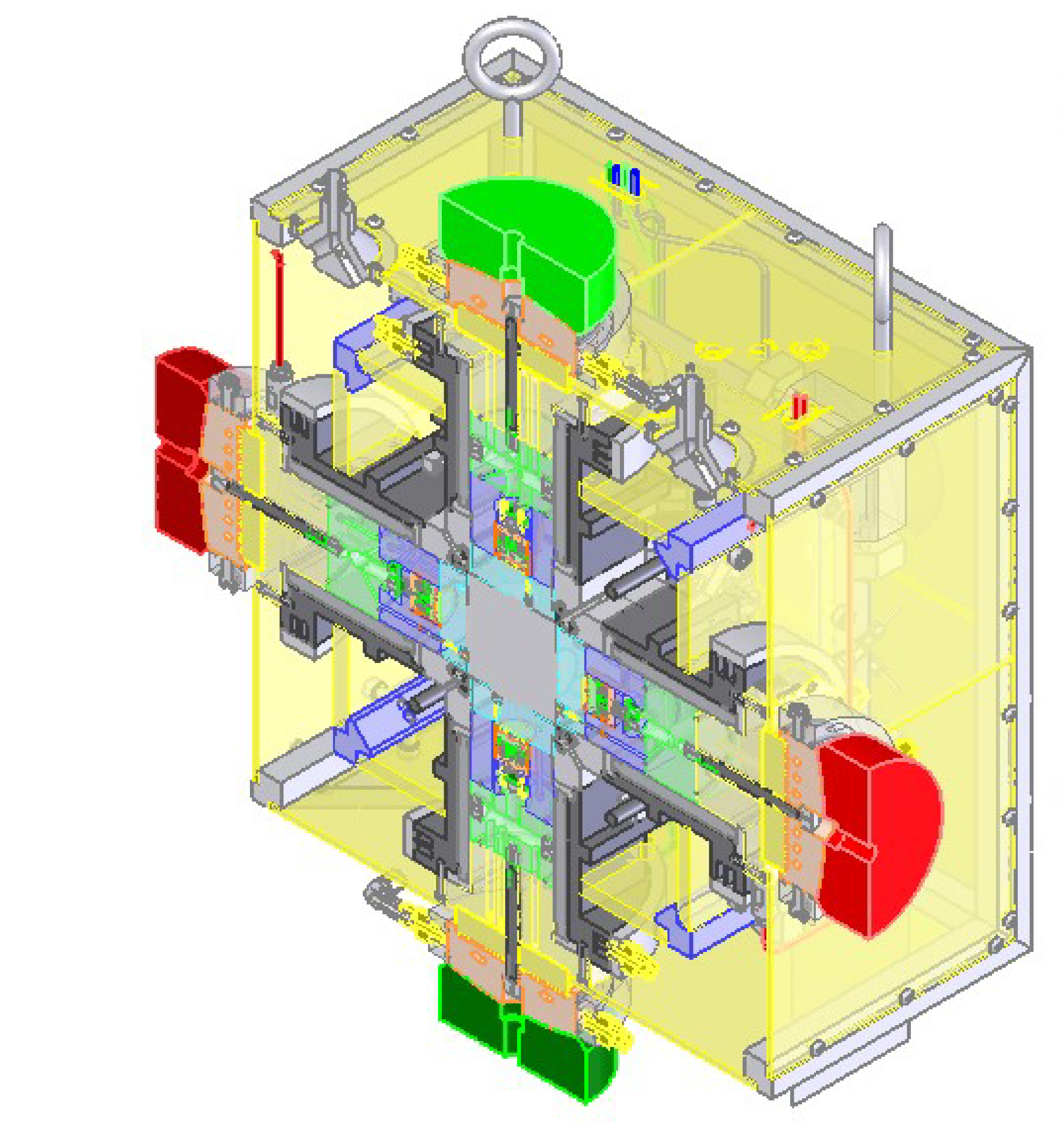 True-Triaxial Geophysical Imaging Cell (ErgoTech Ltd)
8 cm cubic samples
Up to 1063MPa vertical stress, 532MPa lateral stress
18 AE sensors (dual mode receiver and pulser)
Continuous AE waveform recording and velocity surveys using AE sensors
Dedicated P,S1,S2 velocity measurements in three axes.
Resistivity measurements in three axes
Permeability measurements in three axes
Pore pressure control
200ºC temperature
Stress strain measurement