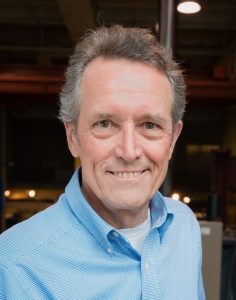 Jeffrey Packer
Professor
Department of Civil & Mineral Engineering
Bahen/Tanenbaum Professor of Civil Engineering
Background
Professor Jeffrey Packer is an international authority and leading scholar in the field of tubular steel structures. He has published extensively on this topic, including many books - directed at practicing engineers - that span five languages.
He currently serves on technical committees for the American Institute of Steel Construction, American Welding Society, Canadian Standards Association, International Institute of Welding, Steel Tube Institute, and the International Committee for the Development and Study of Tubular Construction
Continuing Education Courses
CIV 1175:  "Design of Tubular Steel Structures" is given annually for graduate students and industrial participants.  It is next offered in September 2017.
Research
The Tube Group at the University of Toronto is renowned worldwide for the quality of its leading-edge research on Tubular Structures and the impact that this has had on international structural engineering practice. If you are interested in expanding the bounds of knowledge in this topic, by either graduate research or a Postdoctoral Fellowship, and are of high academic standing with relevant experience, please contact Professor J.A. Packer. Excellent laboratory and computing facilities are available for the pursuit of innovative experimental (Structural engineering section) and numerical studies. Structural tubing is a rapidly expanding construction medium, driven by both economics and aesthetics, the latter being evidenced by the popularity of Architecturally Exposed Structural Steel (AESS) with architects.
The "International Symposium on Tubular Structures" (ISTS) is the prime international forum for presentation of research, developments and applications in the field of onshore tubular structures.  At ISTS9 in 2001 the international tube organization CIDECT initiated a "CIDECT President's Student Award" for the top international work in the field submitted by a graduate student to an international competition, and to be awarded at each ISTS.  At ISTS9 (2001, Düsseldorf, Germany), ISTS10 (2003, Madrid, Spain), ISTS12 (2008, Shanghai, China), and ISTS13 (2010, Hong Kong, China), 1st. place went to outstanding research students from the Tube Group at the University of Toronto.
Recent research initiatives have been pursued in the field of impulsive loading, involving high strain-rate behaviour of materials, the performance of members and sub-assemblies under highly dynamic loading, and large-scale field blast testing of building components and systems.
From left to right (pictured at ISTS 10, Madrid, 2003):
Prof. Jeffrey Packer
Kurobane Lecturer, ISTS10, 2003
Houdremont Lecturer, ISTS11, 2006
University of Toronto, Canada
Dr. Nick Kosteski
University of Toronto, Canada
Dr. Maura Lecce
Winner of the CIDECT President's Student Award (ISTS10, 2003)
University of Sydney, Australia (2003)
University of Toronto, Canada
Dr. Silke Willibald
Winner of the CIDECT President's Student Award (ISTS9, 2001)
University of Toronto, Canada
Karlsruhe Institute of Technology, Germany (2001)