University of Toronto Camp is located on the northern shore of Gull Lake near Minden, Ontario,
about three hours north of downtown Toronto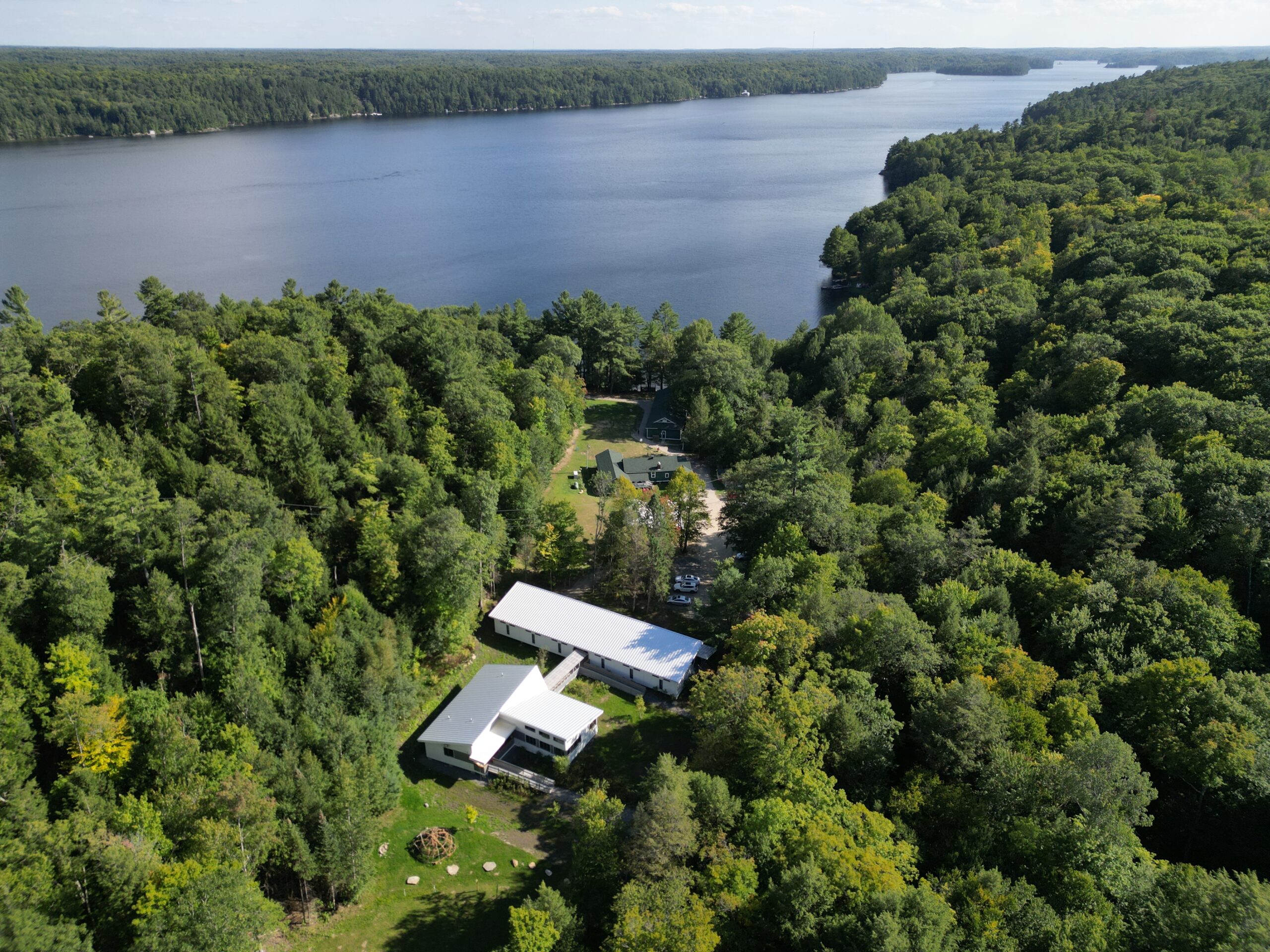 In operation since 1920, the facility is used to train undergraduate Civil and Mineral Engineering students in the art and science of land surveying and engineering project management. The modern course CME358 - Civil And Mineral Practicals (CAMP) is held annually in August, prior to the start of their third year Fall term, and is a two-week course composed of three components (known as rotations):
- Surveying for Topographic Mapping (Topo)
- Sustainable Water Systems Analysis (Systems)
- Layout for the Construction of a Highway Curve (Highway Curve)
At Camp, students obtain extensive hands-on experience in the use of land surveying instruments and in the essentials of survey practice. Measurements of distances and angles, survey calculations, sources of error, and corrections and adjustments are introduced. Application exercises include route surveys, topographic mapping, and construction surveying. Concepts of higher order survey techniques and global positioning systems are reviewed and illustrated. Two pontoon boats allow expeditions all across Gull Lake to take water samples at various points, and at varied depths, as part of studying water quality as part their Systems rotation.
The CIV201H1 - Introduction to Civil Engineering course also uses this unique facility every September at the beginning of the academic year for a one-night stay.
Additionally, programming at Camp has evolved beyond University-level academic courses. With its new facilities, opened in 2021, the fully accessible and flexible-use bunkhouse allows for mixed groups of campers the opportunity to stay during the summer. Engineering Outreach has expanded high school-age programming (grades 9-12) beyond the Da Vinci Engineering Enrichment Program (DEEP) Summer Academy to now include CREATE: Engineering Design Challenges sessions of week-long academic summer programs.
*Camp was historically called "Survey Camp" as surveying was the main component. The format has expanded considerably over the last century to include much more relevant content, so the reference to only surveying has been dropped.
VIDEO: Visit Camp and see the new facilities (opened 2021)