This is an excerpt of a story that originally appeared on U of T Engineering News.
Seven researchers from across U of T's Faculty of Applied Science & Engineering, including two Civil Engineers, have received significant federal support for their research with new or renewed Canada Research Chairs.
The announcement was made today by Minister of Science Kirsty Duncan. The seven engineering chairholders join 27 others from faculties across the University of Toronto.
Duncan, a U of T graduate who has taught at the University of Toronto Scarborough and at Royal Roads University, congratulated the new research chairs. "The Government of Canada is proud to support these elite researchers who improve our depth of knowledge, strengthen Canada's international competitiveness, and help train the next generation of our highly skilled workforce."
The U of T Engineering chairholders will use the support to pursue a variety of projects, everything from tracking the fate of chemicals in the environment to developing new sources of sustainable energy.
"On behalf of the Faculty, I am very pleased to congratulate the new and renewed chairs on this important recognition of their outstanding research," said U of T Engineering's vice-dean of research, Professor Ted Sargent. "They are developing innovative solutions to some of society's most important challenges, and their work will have significant impact not just here in Toronto, but around the world."
Launched in 2000, the Canada Research Chair program is aimed at helping the country attract and retain research leaders in engineering and natural sciences, health sciences, humanities and social sciences. Tier 1 Chairs last for seven years, and recognize outstanding researchers acknowledged by their peers as world leaders in their fields. Tier 2 Chairs are for exceptional emerging researchers and last for five years.
The U of T Civil Engineering chairholders are: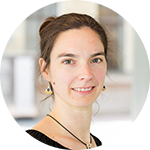 Elodie Passeport (ChemE, CivE), Canada Research Chair in Environmental Engineering and Stable Isotopes (Tier 2, new)
Using water samples collected from the field or laboratory experiments, Passeport and her team use stable isotope analysis to trace the path and eventual fate of environmental contaminants. They also build and test innovative water treatment systems that could eliminate harmful substances from the environment to protect water resources.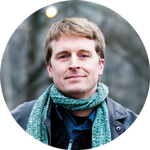 Matthew Roorda (CivE), Canada Research Chair in Freight Transportation and Logistics (Tier 2, new)
Roorda and his team build computer models to study and optimize how freight is transported, particularly within cities. They work with industry partners to develop smarter solutions, from night-time deliveries to avoid congestion to the impacts of alternative fuelled vehicles on air quality.