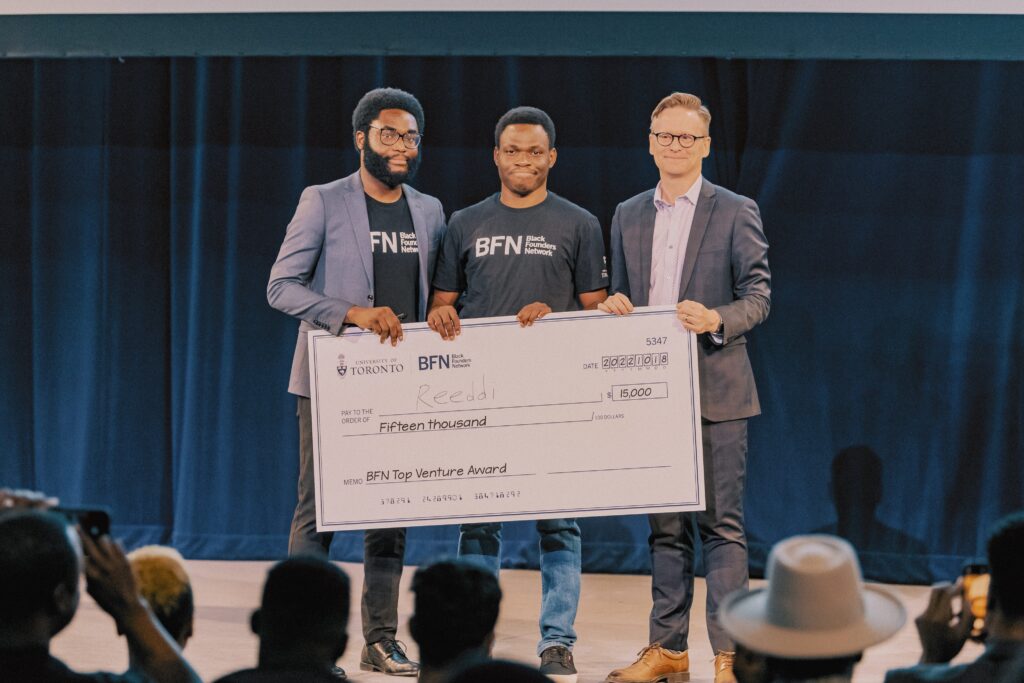 Congratulations to our CivMin alumni Olugbenga Olubanjo (CivE MASc 1T9) for taking home the top Venture Award prize at the Black Founders Network (BFN). The event was held November 9, 2022 at the University of Toronto.
Olugbenaga Olubanji is a founder of an energy startup Reeddi that completed the BFN Accelerate's four-month bootcamp among eleven others. "What brought me to the BFN was the community of like-minded founders all working to build amazing things," said Olugbenga. He took the first place BFN Top Venture Award and awarded with a $15,000 grant by the BFN Investor Judges.
Reeddi developed a portable source of affordable and clean electricity suitable both for personal and businesses needs in energy-poor regions of the world. The company provides rentals of compact and portable capsules charged by solar-powered stations located in communities. The companies' business model provides affordable energy tool for customers and motivates them to return capsules on time by earning credits toward future purchases.
BFN as a part of U of T works to create an inclusive community for Black entrepreneurs. It is aimed to support impactful startups and founders as they launch, fund and scale businesses.
This story was originally published by U of T News.