A CivMin professor and two alumni are among the two U of T Engineering professors and three alumni who have been honoured by the Ontario Society of Professional Engineers (OSPE) and Professional Engineers Ontario (PEO) with Ontario Professional Engineers Awards. These awards recognize professional engineers in Ontario who have made outstanding contributions to the profession and to society.   
Professor Baher Abdulhai (CivMin) won the Engineering Excellence medal, recognizing overall excellence in the practice of engineering. Professor Eric Diller (MIE) garnered the Young Engineer Medal, for an early-career engineer who has demonstrated professional excellence as well as service to the community. Alumnus Hugo Blasutta (CivE 7T7, MEng 7T8) received the Management Medal, for innovative management contributing significantly to an engineering achievement. Alumnus Peter Halsall (CivE 7T7) won the Gold Medal, recognizing public service, technical excellence, and outstanding professional leadership.  Alumna Sandra Odendahl (ChemE MASc 9T0) received the Citizenship Award, given to an engineer who has made significant volunteer contributions to the community. 
"These recipients illustrate the amazing depth and breadth of the contributions being made by U of T engineers, spanning research, management, entrepreneurship, professional leadership, and service to the profession and to the community," said U of T Engineering Dean Christopher Yip. "On behalf of the Faculty, my warmest congratulations to these outstanding engineering faculty and alumni on this well-deserved recognition." 
---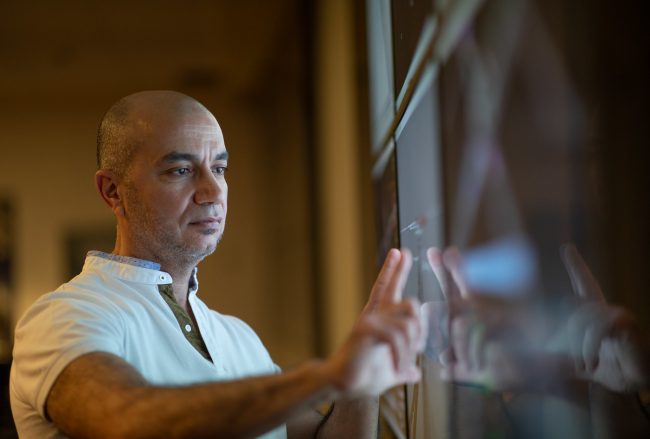 Baher Abdulhai conducts leading-edge research aimed at reducing traffic congestion and enhancing efficiency and sustainability. His achievements include the establishment and leadership of the Intelligent Transportation Systems (ITS) Centre and the iCity Centre for Transformative Transportation Systems, as well as the invention of two patented traffic signal control systems, which have been licensed by major technology firms.
He has authored and co-authored 65 journal papers, 146 refereed conference papers, and 12 book chapters. Abdulhai's research team has won several international awards, including the International Transportation Forum Innovation Award in 2010 and best dissertation awards at the IEEE ITS and INFORMS conferences. The ITS Centre garnered the Ontario Showcase Merit Award of Excellence and the National Bronze Medal Award in 2005. In 2014, Abdulhai received the U of T Inventor of the Year Award. He held a Canada Research Chair from 2005 to 2010. Abdulhai has led the teaching of intelligent transportation systems at U of T since 1998, receiving an early career teaching award from the Faculty in 2002. He is an elected fellow of the Canadian Academy of Engineering and the Engineering Institute of Canada, and received the 2018 Canadian Society for Civil Engineering Sandford Fleming Award for contributions to transportation engineering. 
---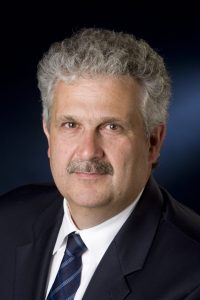 Hugo Blasutta has more than 40 years of high-level management experience in the consulting engineering industry. His numerous executive roles include Partner at Yolles Partnership Inc., CEO of MMM Group Limited, and President and CEO of WSP Canada Inc. In these roles, he energized the organizations, developing a high-performance culture, recruiting and developing leading technical and business talent, and developing and implementing ambitious strategic plans. Through enhanced development opportunities and performance incentives, Blasutta ensured that young engineers in these firms could develop their technical and managerial skills and advance in their careers.
He also spearheaded technical and business innovations which put the companies he led at the forefront of the industry and resulted in significant business improvements, including employee engagement, client satisfaction, and financial performance. His management of these firms advanced the Canadian consulting engineering industry. Blasutta has served on several industry boards of directors and advisory boards. He is currently a member of the Industry Advisory Board for the Department of Civil & Mineral Engineering, providing guidance to support the department's collaborative research activities with industry and enhance opportunities for experiential learning for students. 
---
As Chairman/CEO of the Halsall group of companies, Peter Halsall led the integration of sustainability into all aspects of its businesses and services and its growth to over 350 employees. After Halsall's sale to an international company, he was responsible for creating the company's global sustainability program. As Executive Director of the Canadian Urban Institute, Halsall led the development of Solutions for a Low Carbon Future. He has co-founded Synergy Partners, a building restoration firm, and Purpose Building, a sustainable building company.
Throughout his career, he has ensured that sustainability is the central tenet of the organizations he leads. Through the Halsall Family Foundation, Halsall has supported several community organizations providing opportunities for disadvantaged youth. He has served on advisory boards for U of T and McMaster University, as well as community organizations such as Evergreen Cityworks, and has led many efforts to design a greener city. Halsall's work has been recognized with Lifetime Achievement Awards from the Canada Green Building Council, Sustainable Buildings Canada and the Ontario Building Envelope Council. He has been inducted into the U of T Engineering Hall of Distinction and received a U of T Arbor Award for his service to his alma mater.  Halsall was elected a fellow of the Canadian Academy of Engineering in 2011. 
By Carolyn Farrell
This excerpt from the article originally published in full by U of  T Engineering News