Research Interests
Optimization of drinking water treatment processes
Disinfection to control pathogenic organisms and disinfection by-products
Water quality in distribution systems
Current Opportunities
We are currently seeking PhD students in the areas of microplastics research.
Please see this advertisement for more details.
Research
The Drinking Water Research Group (DWRG), formed in 1998, is a consortium of researchers from three North American universities: University of Toronto , Dalhousie University , and Indiana University Kokomo. Our group approach to research recognizes the benefits derived from regular collaboration of team members on joint projects. Unique resources and expertise are located at the three universities, allowing a broader range of water treatment issues to be examined than would normally be available at a single facility.
The DWRG personnel at the University of Toronto are:
The DWRG offices at the University of Toronto are located in the Galbraith Building , 35 St. George Street , Toronto , Ontario , Canada .
The DWRG typically undertakes collaborative projects within the following themes:
Treatment:
Disinfection and process optimization
Advanced treatment processes (UV, advanced oxidation, membrane filtration)
Inactivation of emerging pathogens
Distribution:
Control of disinfection by-products (DBPs)
Secondary disinfection, impacts on biofilm and corrosion
Innovation to Meet Future Water Needs:
Synergy of multiple disinfectants
Disinfection of reuse waters
Compliance:
Online monitoring, computer control, and information technology applications
Further information is available on the Drinking Water Research Group site.
Links
Government
Industry
UV-Related
Other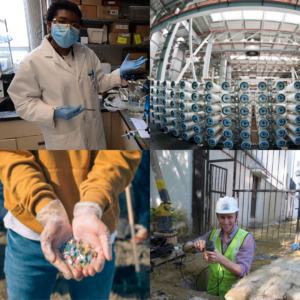 CivMin Researchers on cleaning and protecting our most valuable resource Most Canadians have unlimited access to clean drinking water, but that's a privileged existence unknown to billions of other people living on this planet.   And if you don't have to think about where your water comes from or what's in your water, then life is […]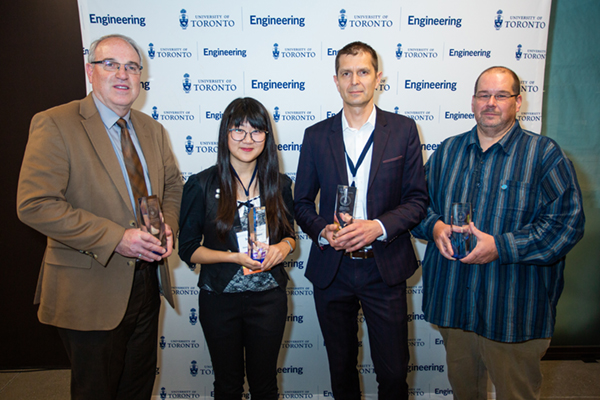 More than 150 industry and community leaders, government partners and faculty members gathered Nov. 13, 2019 at the Myhal Centre for Engineering Innovation & Entrepreneurship for the U of T Engineering Partners' Reception.   Now in its fourth year, the event celebrated the Faculty's longstanding ties with over 400 industry partners across its six multidisciplinary innovation clusters. In the past year alone, the Faculty launched new strategic partnerships […]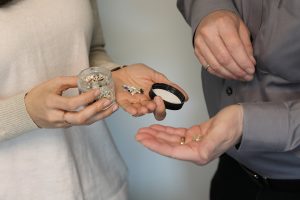 Is there plastic in your drinking water? The University of Toronto's Bob Andrews and Chelsea Rochman say there is – but, unfortunately, they don't have much more information to share. "If someone asks me how microplastics in drinking water influence human health, I have to say that we have no idea," says Rochman, an assistant professor in the department […]
Robert Andrews
Department of Civil & Mineral Engineering
University of Toronto
35 St. George St.
Toronto, Ontario
Canada, M5S 1A4