Get to know the 2019 class of MEngCEM students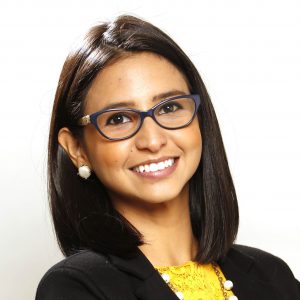 Daniela Bodden
Background & Area of Interest
With a Bachelor of Civil Engineering, I have over seven years of experience in technical projects, including potable water and sewer systems in rural and urbanising areas; and project management experience involving financial and contract administration. I have deep interests in urban risk management, infrastructure resilience and technology for developing cities.
What should we know about you
I like to be involved in impacting social causes. I have worked on public and social projects since youth, a determining factor to improve my career to enhance people's lives through engineering, technology and sustainability. I love project management to complete an idea from incubation to production. Finally, my hobbies include reading, dancing, art, and activities that increase my knowledge.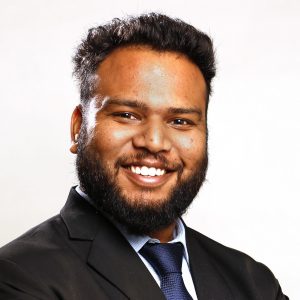 Yash Chahande
Background & Area of Interest I have two years of experience as a Project Site Engineer in the field of Pre-Engineered Buildings. I would like to take my career forward in the same direction as a Project Manager and learn more about the practical aspects of working.
What should we know about you
I am a good listener and I try to learn something new every day. I like taking challenges and getting the work done. Since civil engineering is full of challenges at every moment, I resonate with this field so much. MEngCEM provides a bigger perspective to learn about the various tasks and activities which are happening over city level and certainly think about the solutions to the bigger problem.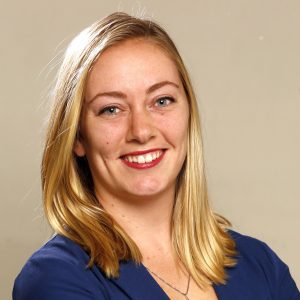 Lisa MacTavish  
Background & Area of Interest
Lisa is a professional structural engineer with experience in the renewable power and mining industries. Her goal is to design and adapt infrastructure to be resilient to climate change and natural disasters.
What should we know about you
Lisa is passionate about using her technical skills to help vulnerable people in Canada and abroad. To take on this challenge, she intends to apply her background in civil engineering and international development from her undergraduate degree, the technical, leadership and communication skills gained from her work experience and her new training in infrastructure resilience and cities engineering to adapt infrastructure to better handle tomorrow's challenges.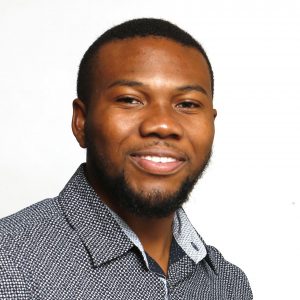 Stephen Oguegbu
Background & Area of Interest
I am highly interested in collaborative transportation design projects, travel demand analysis with the use of data analytics, transportation policy, and planning, transit ridership forecasting, and multi‐modal transportation masterminding. I have experience in structural engineering and project management, technical skills gained will facilitate my progress within the transportation and structural design roles.
What should we know about you
Bachelor's in Civil Engineering from Coventry University, United Kingdom. Currently pursuing a master's in Cities Engineering and Management (MEng CEM) at the University of Toronto. Focused and self-motivated individual who is capable of adding value in any given environment.
See Stephen's LinkedIn profile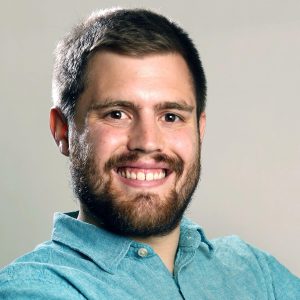 Matt Pitlock
Background & Area of Interest
Matt has an undergraduate degree in Economics and Public Policy from Michigan State University. He worked as a Transportation Planner with the Michigan Department of Transportation for four years before graduate school. At MDOT, He helped communities analyze the impact of transportation systems on community and economic development.
What should we know about you
Matt is interested in leveraging innovative policy, technology and operation techniques to promote affordable city development and service delivery. He will pursue opportunities in the private, non-profit or public sector after graduation.
Matt has work experience and formal training in the skills listed below:
Community Engagement
Financial Analysis (Corporate and Municipal)
Geographic Information Systems
Social Science Research (Quantitative and Qualitative)
Urban Planning Program Management
Larissa Sequeira
Background & Area of Interest
Larissa currently conducts project research and development in two key areas: climate risk and opportunity strategy, and low-carbon resilient real estate and infrastructure. Her experience includes risk and vulnerability assessments, scenario analysis, stakeholder engagement, strategy design and implementation, and performance measurement and reporting.
What should we know about you
Larissa is an Advisor at Manifest Climate (formerly Mantle314), Canada's unique climate change consultancy. With a background in civil engineering, she is part of an inter-disciplinary team of lawyers and green finance experts that assist public and private sector clients transition to a low-carbon and climate-adjusted future.
See Larissa's LinkedIn profile and Company website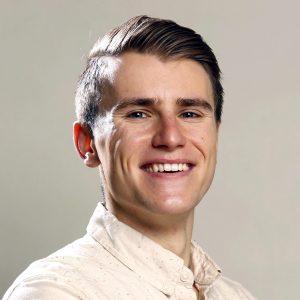 Nicholas Stern
Background & Area of Interest
I completed my Bachelor of Arts at the University of Toronto in Urban Studies and Human Geography and I am currently working on a certificate in Disaster and Emengecy Management at Ryerson University. I hope to pursue a career in Emergency Management and/or Transportation Safety and Security.
What should we know about you
I was born and raised outside of Washington D.C. I left the D.C. area to come to U of T and have loved my five years in Toronto. Between undergrad and grad I worked for U of T as a Student Recruitment Liaison and travelled across Ontario talking to high school students about their university options. Outside of school and work, I enjoy running, swimming, cooking, and travelling.
See Nicholas's LilnkedIn profile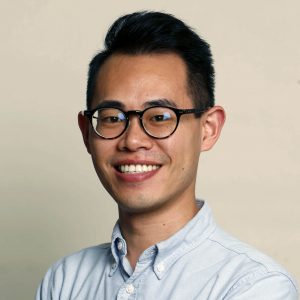 Daniel Tse
Background & Area of Interest
I have a BASc in Civil Engineering from UBC and five years of work experience in land development consulting. I am passionate about cities and city building, especially in the context of equity, globalization, and infrastructure systems. Currently, I am a first-year graduate student in Cities Engineering and Management.
What should we know about you
I decided to return to graduate school for three reasons: to explore a new city, augment my education and skills, and invest in myself. As a Grad PACS Coordinator with Troost ILead, I value the intersection of engineering and leadership. I enjoy the storytelling of podcasts, the context and subjectivity of art, and the self-discovery of solo travel.