U of T Engineering students can now sign up for courses delivered by the Munk School of Global Affairs & Public Policy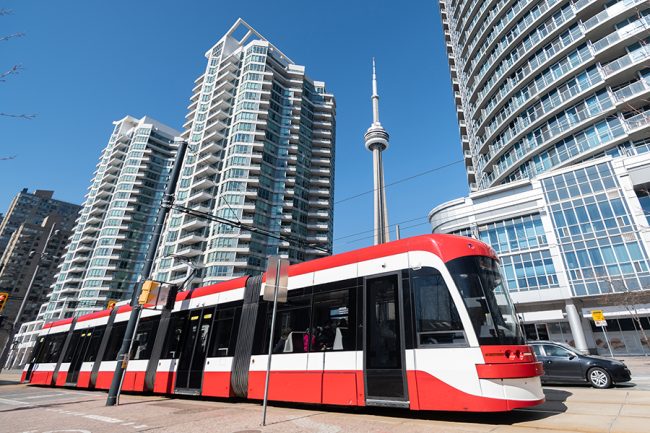 Starting this fall, undergraduate engineering students at U of T will be able to augment their degree with a new certificate in Public Policy and Engineering. The program is the result of a collaboration between U of T Engineering and the Munk School of Global Affairs & Public Policy.
"The idea to create a certificate in public policy actually came from students, chatting with Dean Chris Yip at the University of Toronto Engineering Kompetition in 2022," says Professor Dionne Aleman (MIE), Associate Dean of Cross-Disciplinary Programs at U of T Engineering.
"We began coordinating with the Munk School a few months later, and here we are launching the certificate in 2023. It's a perfect example of how we can create unique educational opportunities to suit our students' interests — tell us what you want, and we will find a way to make it happen."
"There are many challenges around the world that cannot be solved without close coordination between engineering and policy makers," says Professor Daniel Posen (CivMin), a graduate of Carnegie Mellon University's Department of Engineering and Public Policy, who was part of the team that helped support the new program's creation.
"These challenges exist in a wide range of areas: climate change, energy, the environment, cybersecurity, artificial intelligence, space policy, urban design and more. It is hugely beneficial for engineers to bring their technical expertise to the policy space, and for engineers to understand how policy affects their design constraints."
The new certificate consists of three half-course requirements, which can be completed as part of the elective credits in a student's program or taken as extra credits.
"Virtually every engineering project is also a public policy project, in that they involve the allocation of public resources and have an impact on public life," says Professor Alexandra Rahr, Director of Undergraduate Programs and Student Experience at the Munk School of Global Affairs & Public Policy.
"At the same time, engineers have expertise that make them natural partners when it comes to creating effective public policy. This certificate is designed to give engineering students the fluency they need in the language of policy design and implementation, so that they're not sitting on the outside, but instead can be active participants in that process."
The first course provides an introduction to microeconomics, a foundational element of public policy, designed for students with an engineering background. The second course looks at the political and social institutions that are involved in making public policy, from legislators to advocacy groups and professional associations.
The final course acts as a capstone, in which students will apply the skills they have developed to analyze case studies of public engineering projects. By looking at both the intended and unintended consequences of policy making, they can gain insights that inform their own practice.
"We know from experience that a number of engineering graduates already choose to enrol in our Master of Public Policy program, so there is a desire on their part to learn more about these policy frameworks," says Rahr.
"Ideally, what we hope for graduates of this certificate — whether they go on to work in engineering, or in public policy, or some field that combines the two —is that they become effective and fluent practitioners of policy who are deeply engaged with the public good."
By Tyler Irving
This story originally published by Engineering News