Second summer of heat study sees 200 sensors set up at homes and venues across Toronto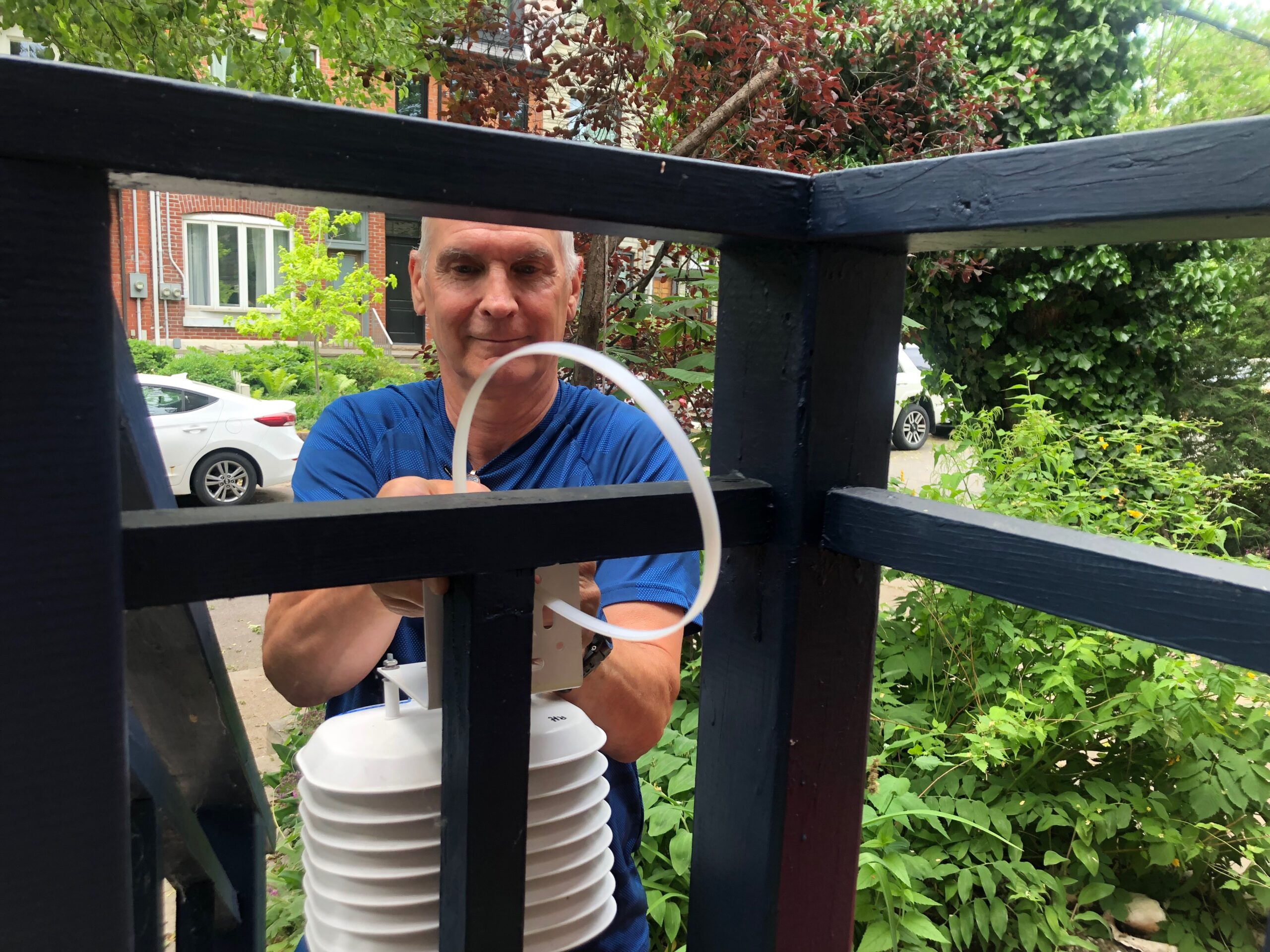 Unique additions to homes across Toronto are being made for a second summer as part of a collaborative study. One resident described the addition of a temperature and humidity measuring device as a, "Porch earring," referring to the dangling, and somewhat decorative, apparatus.
Reprising last year's first summer of gathering data, the continuing examination of temperature and humidity over several summers is part of a larger heat study funded by the Canadian Institutes of Health Research (CIHR).
The Transportation and Air Quality (TRAQ) research group, within the Department of Civil & Mineral Engineering (CivMin) at the University of Toronto, is collecting data on small-scale variations in ambient temperatures across Toronto. The project is headed by lead investigator Prof. Scott Weichenthal from McGill University in cooperation with CivMin's Prof. Marianne Hatzopoulou.
Heat waves harm/kill people, particularly vulnerable populations, through a variety of pathways. These events are expected to become more frequent and more severe in the coming years. "Our team will build models to predict high-resolution variations in summer air temperature; there is a wide range of epidemiologists on the team who will use this information and link it to health outcomes to better understand the effects of heat on vulnerable urban populations" says Prof. Hatzopoulou.
The sensors are to be spread across the GTA, while covering a range of urban environments. The group hopes to not only monitor from residential sites, but also also install sensors in green spaces, such as parks or conservation areas. The team will also develop interactive web-based tools to communicate the findings with public health officials and community members.
By Phill Snel