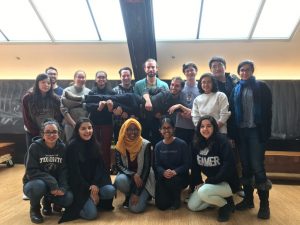 Aiming to best their third place honours received last year, the University of Toronto student chapter of the Canadian/National Electrical Contractors Association (CECA/NECA) is competing in the 2018 ELECTRI International/NECA Green Energy Challenge.
Leading up to the Green Energy Challenge, the team has hosted several events to spread awareness about sustainable buildings among U of T students.
"Our club has become smarter about the way we explain our work to others," said President Sneha Adhikari (CIV 1T8+PEY). "Throughout this school year, we have implemented activities to get people engaged in sustainability and make this competition more approachable, allowing our team to grow."
The U of T team leads include: Rashad Brugmann (CIV 1T9), Noah Cassidy (CIV 1T9), Dorothy Liu (CIV 2T0), Niloufar Ghaffari (CIV 1T9), Shambhavi Niraula (CIV 2T0), Nasteha Abdullahi (CIV 1T9), and Pavani Perera (CIV 1T9).
For this competition, the team is partnering with the Christie Refugee Welcome Centre (CRWC) in Toronto to design a net-zero energy retrofit for their buildings. CRWC is an emergency shelter that warmly welcomes about 300 refugees from around the world each year. This organization is driven by its mission to offer hope and dignity and allow each person they serve to thrive. U of T CECA/NECA is working to contribute to this mission by creating a proposal to both provide cost-saving improvements and to enhance the living experiences of new Canadians. Also, the team is volunteering at CRWC's children's programs to get younger generations engaged in becoming stewards of the environment.
The team has conducted an energy audit on site at CRWC. They are using this data (measuring electricity usage, building enclosures, and mechanical systems) in combination with insights from resident interviews to recommend and design improvements for the buildings' performance. Recently, several members joined CRWC's Children's Literacy Program to teach a group of eight children about energy saving, renewable energy, and waste reduction through interactive activities.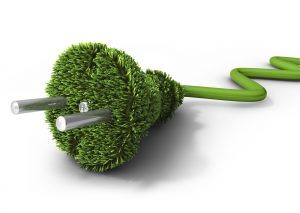 Rashad Brugmann (CIV 1T9) expressed the challenges and rewards of his role as Project Manager. "Our work has a strong purpose in terms of sustainable development and green buildings," he said. "The new focus on net zero energy retrofits has allowed our different subteams to work more collaboratively. We want to create a proposal that will not only do well in the competition but also be valuable and feasible for CRWC."
The team is currently working hard on finalizing their design proposal for the April 30th deadline, ahead of the 2018 NECA Convention in Philadelphia this fall, where the top teams will present their proposals. Last summer, U of T CECA/NECA's 2015 Green Energy Challenge design entry was in fact implemented by client, the Good Shepherd Ministries.
They would like to thank the following Faculty members for their continuous support and encouragement: Professor Brenda McCabe, Professor Jeffrey Siegel, Professor Marianne Touchie, and Professor Kim Pressnail.