Small and large changes at iconic places on the St. George Campus
This past summer, a pedestrian-only zone was put in place to increase the accessibility and safety around Convocation Hall.
Inspired by the circular form of front campus, the playful circles that dot the pavement in signature U of T blue and white, make a fun and functional addition to the campus. Students can use the space to chat with friends after class and check their phones out of the path of motor vehicles.
The zebra striped-crosswalks create clear paths for students, faculty and visitors, and defines a clear intersection for drivers.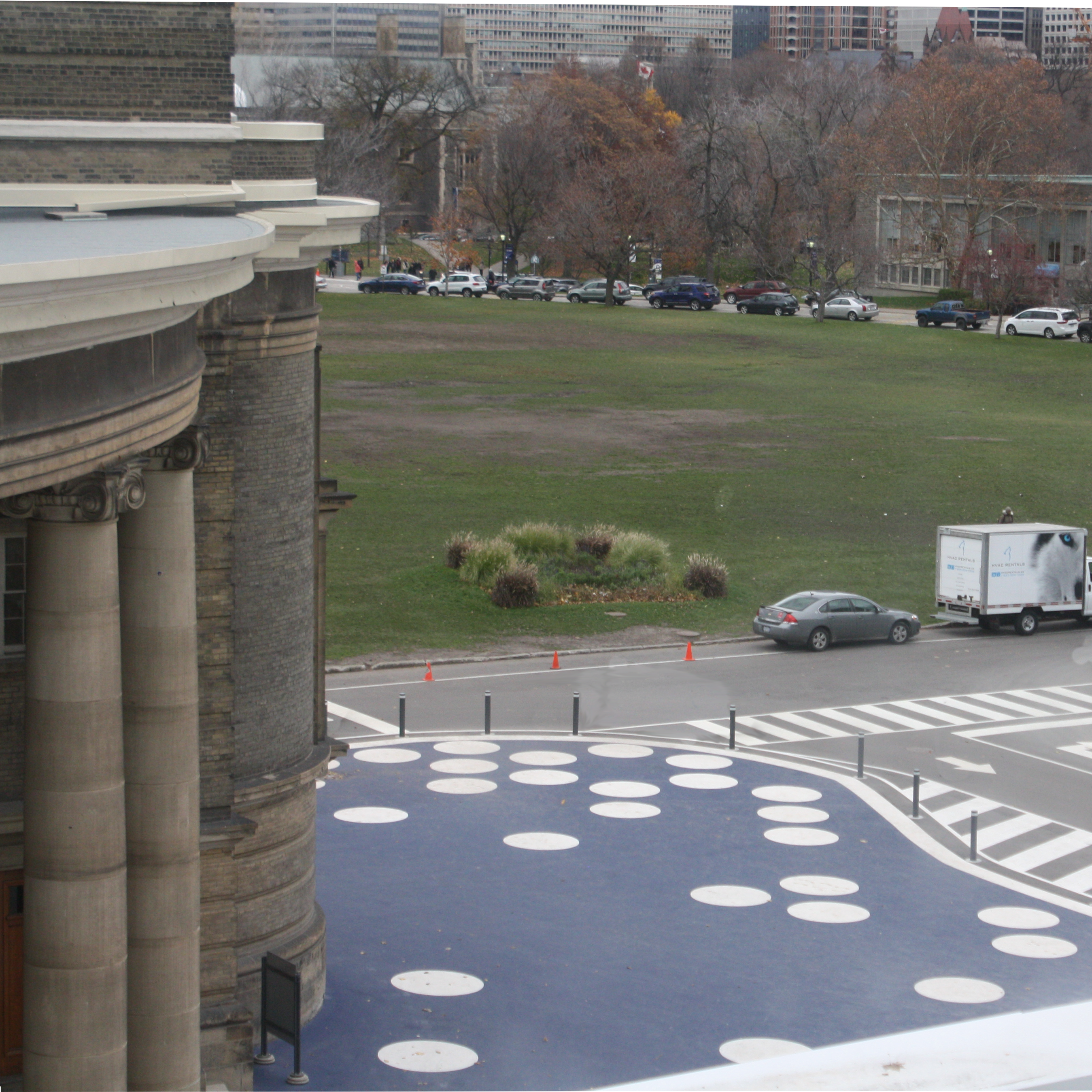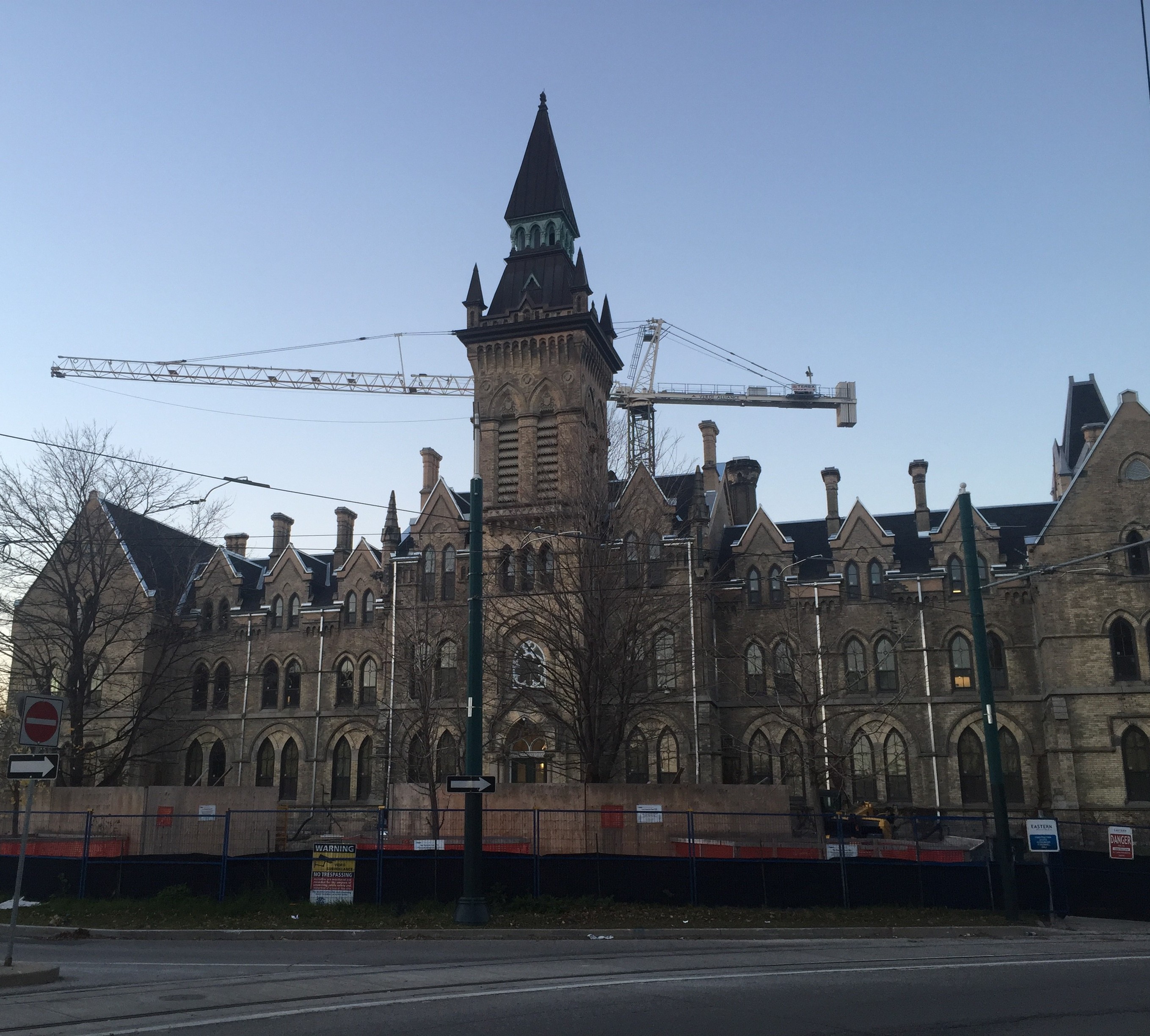 An expansion and facelift at One Spadina Crescent clears the way for the John H. Daniels Faculty of Architecture, Landscape and Design, which moves in next year.
The historic southfacing stone facade received a cleaning and restoration. The addition to the north side will reflect a more modern design.
The revitalization of the property will greatly expand the teaching and faculty space, and breathe renewed life into the western edge of the St. George campus.
The University recently annouced a high-profile design competition to revitalize King's College Circle.
Four design concepts were showcased to the public at an event on September 28. Ideas included an elevated walkway, vehicle-free circle, skating rink and multi-use plaza.
Eight principles will guide future development:
improve the pedestrian experience;
enhance green space;
create public spaces that animate the campus;
support events;
remove surface parking from front campus circles;
limit traffic on front campus circles;
wayfinding; and
allow for discreet servicing and access to all infrastructure.