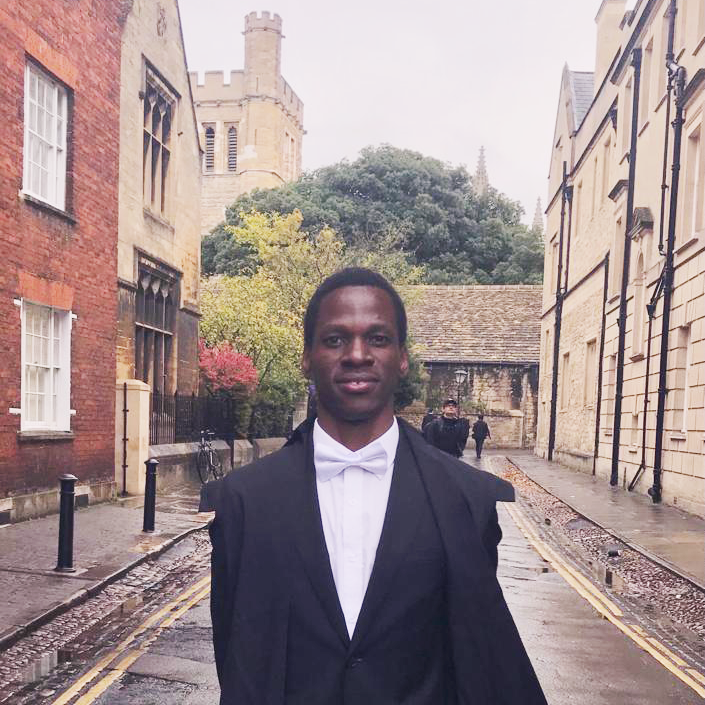 Are panels made from mushrooms and hemp a realistic solution to cut greenhouse gas emissions in the construction industry?
The construction industry has a pollution problem, but University of Toronto alumnus John Kabanda (CivE MASc Structural and Geotechnical Engineering 1T3) has developed a new building material that promises to cut costs for contractors and reduce a project's carbon footprint.  
"With the environment, we're almost at a point of no return, and we can't just keep building things the way we used to. As a structural engineer, I care about the environment we live in, so I thought maybe I can make a difference here." 
Kabanda is vice-president, engineering with okom wrks labs, overseeing the development and testing of a structural mycelium composite that would replace plywood panels typically used to cover the exterior walls of building before any siding is installed.  
This mycelium biocomposite known as zero-frm is made from hemp and fungi to create a durable and eco-friendly building material, which Kabanda contends to be 33% stronger than competitors' offerings.  
He hopes it will be the first mycelium composite to be cleared for structural use soon and one day, it may be suitable for roofs and subfloors too.  
"The process is not too complicated and not too energy-consuming. I was really taken with this idea of making something very simple that can have a huge impact." 
The production of this mycelium composite can reduce carbon emissions in several ways.  
All the raw materials and resulting products are lighter and therefore cheaper to transport.  
Hemp used in manufacturing is recycled by farmers who simply grow it and then throw it away to keep their soil nutrient-rich between crop cycles.  
And because all the ingredients are naturally occurring materials, the panels can be sent to the landfill in good conscience.  
They're also entirely edible, although Kabanda would never advise anyone to start chewing the scenery.  
"I think every company right now must embrace change and if we work together, we can solve this," says Kabanda. "There's a lot of pressure on engineers to look for innovative methods to reduce the emissions we're producing." 
The future is green, says Kabanda, who believes that young engineers can learn a lot from University of Toronto researchers, just like he did.  
"Many U of T professors are putting a lot of effort into sustainability, which tells you that's where the industry's headed. And if we can all work together, that's how we can solve this climate crisis."
By David Goldberg