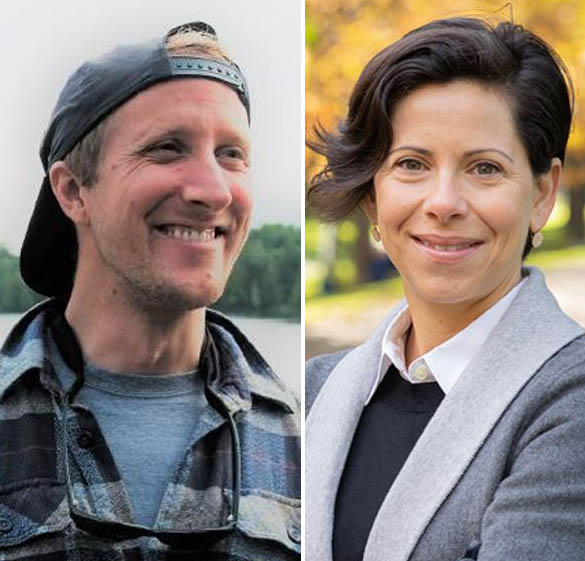 CivMin's Professor Sebastian Goodfellow (MIE MASc 1T0, CivE PhD 1T5) and Professor Marianne Hatzopoulou (CivE PhD 0T8), both CivMin alumni, are on teams which have each been awarded $100,000 for collaborative projects under the Data Sciences Institute (DSI) Catalyst Grant.
Goodfellow, along with a team of doctors at Hospital for Sick Children (SickKids), has been awarded funding in the amount of $100,000 for the project Accelerating Machine Learning in Health Care: Solving the labelling bottleneck from the Data Sciences Institute (DSI), the Temerty Centre for AI Research and Education in Medicine (T-CAIREM). This recent funding follows the Canadian Institutes of Health Research (CIHR) announcement from 2022 for the transdisciplinary team. The team comprises U of T's Prof. Goodfellow, along with SickKids doctors Mjaye Mazwi, Anica Bulic and Melissa McCradden.
Hatzopoulou along with Professor Élyse Caron-Beaudoin, a professor in environmental health in the Department of Health and Society at the University of Toronto Scarborough, has been awarded $100,000 from the Data Sciences Institute (DSI) for the project Something in the Air: Is There an Association Between Exposure to Unconventional Natural Gas Development (UNGD) and Exacerbations of Asthma in Northeastern British Columbia?
The goal of the DSI Catalyst Grant competition is to support Collaborative Research Teams focused on the development of new data science methodology, or the innovative use of data science to address questions of major societal importance.