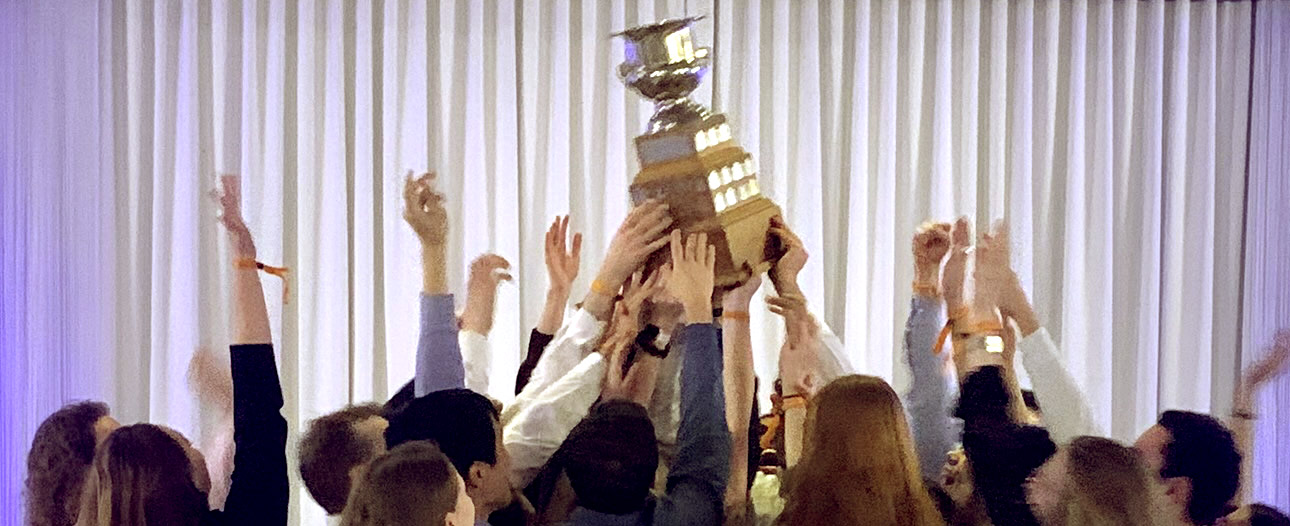 The University of Toronto's Concrete Toboggan Team reigned supreme to bring home the first place trophy at the 2020 Great Northern Concrete Toboggan Race (GNCTR).
Beating out 20 other universities involving over 500 engineering students, the entry came first overall supported by firsts in Top Performing Toboggan and the King of the Hill head-to-head race.
The announcement came at the closing ceremonies dinner in Toronto the evening of Saturday, February 1, 2020. Competitors first had to navigate the Tech-Ex on Friday, January 31, 2020 where they displayed their products, themes and presented their designs to a panel of industry judges.
Competition then got fast with on-hill action involving drag, giant slalom, and King of the Hill challenge races held at Snow Valley Resort near Barrie, Ont. on Saturday, February 1, 2020.
U of T's winning entry also set a land speed record for the event with a blistering 73 km/h run. With their theme of Canada Post postal workers, the team focused on a safe and speedy delivery.
The 2020 GNCTR, the 46th iteration of the competition, is the first time U of T has hosted the event. It is the largest and longest-running undergraduate engineering competition in Canada. Representing a multidisciplinary challenge, teams construct a toboggan with a fully concrete running surface (usually skis), steering and braking systems, as well as a roll cage. Designs must weigh less than 300 lbs and accommodate five safely.
U of T's Concrete Toboggan Co-Captains Sophie Ordman (fourth year Civ) and Michael Lizzi (fourth year EngSci) were featured in this interview from December.
Student videos from race day:
by Phill Snel