While the U of T campus is closed to the public, in-person classes and non-essential lab work, an attempt is being made to connect with individuals continuing to work from home. This is part of a regular series to help bring us together as we remain apart during this public health crisis.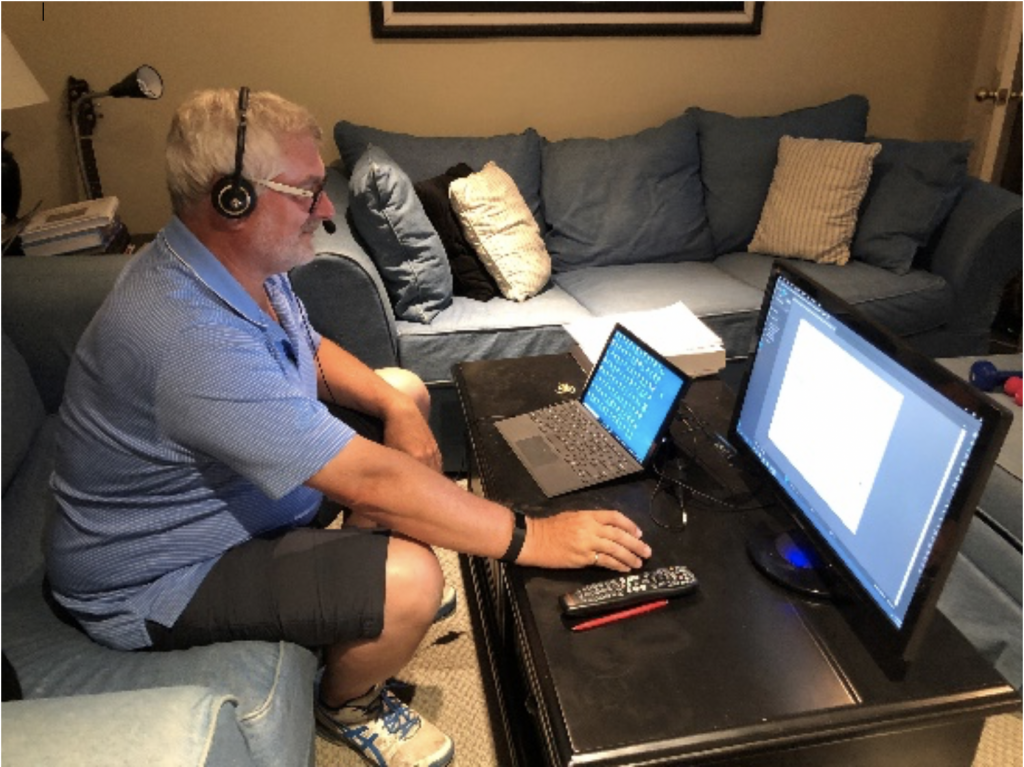 Mike Buckley, P.Eng.
Director of Design Services, PCL Construction Canada Inc
Mike Buckley (MASc 8T8) is Director of Design Services at PCL Construction Canada Inc.
and is a member of the Department's Industry Advisory Board.
He shares his perspective as a professional working during the pandemic.
What major hurdle(s) have you had to personally overcome during this public health crisis?

Like most people I have had to come to terms with not seeing my children, and brand-new granddaughter in person, and learn to survive by using modern tools such as Skype or Zoom to socialize with them. The same goes for my friends. However, given the situation, safety and control of the spread comes first. And, as I have said to many people, before the days of web conferencing, and cheap international travel, there are many parents and grandparents who said goodbye to their children who immigrated to this country, never to see them again. So, we are in fact lucky that we can still at least get a glimpse of our loved ones, if only virtually.
How has your corporation changed its operations during this time?
PCL Construction has an impeccable construction safety record, safety is engrained in the culture. So much so, that safety is the first KPI reviewed at all operation meetings. So, it is not a surprise that there was an immediate and relatively early response to the COVID-19 crisis by the company. The obvious responses were implemented such as working virtually where possible etc, but the response also included establishing corporate and district level response management committees that built consistent advice and operational guidelines for safe operations in the office and on construction sites. Controlling both physical distancing and hygiene issues on active construction sites presented its own set of challenges, with no real precedent for responding to a public health crisis on this level. PCL, along with the industry had to navigate the climate together.  In an industry that is highly competitive, the collaboration and sharing of best practices amongst various firms was significant and overall resulted in what anecdotally seems to be a very low infection rate across the construction industry.
PCL produced and shared with its employees and the public at large many advisory documents, both about the COVID-19 virus, and its spread, but also practices for hygiene, and keeping your family safe.
Outside of the operational response, PCL also put a great effort into managing and providing support for individual employees and their families. This included regular updates on the operations of the company, but also access to counseling services for those who may need it due to the stress of the current situation, and accommodation of parenting needs due to daycare and school closures etc.
How have you changed your own approach and operations with working from home?
My role at PCL is quite unique and naturally allows for remote working more than what those on a construction site might face. So, what this meant for me was pulling an addition monitor out of the closet at home and setting up a regular work area where it would be comfortable and quiet for hours and hours of video conference calls. I am currently splitting my time between home and office, and where required, visits to sites. Working from home has allowed me to put more time to work, without impacting my personal time due to elimination of commuting time.
Can you tell us about some new challenges you've faced professionally for the first time and how they've been dealt with? Have you found yourself doing anything completely new/different for business and/or personal activities? What are your crystal ball predictions for getting back to work? Will our new "normal" be appreciably different?
Quite honestly, the biggest challenge I have faced in my professional life has been the fact that my internet connection has been challenged due to bandwidth issues in the neighbourhood and having patience with others as they get used to the uptake of technology.  The result to all of that is that now I have far more touch points with clients and consultants in any given week because it easier to get together virtually. In the time it takes to collect ten people in a meeting room due to travel time, we can complete a virtual meeting. So, we can afford to meet more frequently. While I will admit that the virtual meetings have become more effective and efficient over the past few months, they will never fully replace the need to meet in person. However, the professional landscape has changed forever. Where virtual meetings were the exception before, they are the new normal, and less frequent in person meetings will occur. Also, here to stay is the day of more "telecommuting", which no longer is just a notion of an opportunity for most companies and employees but a reality.  The pandemic has been the beta test for expanding of work from home regimes for many companies who thought it impractical.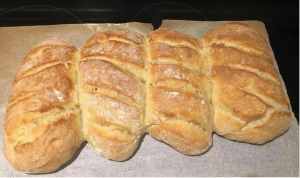 Has there been any additional stress, personally, from uncertainty or other factors? If so, how have you managed to look after yourself? Do you have any recommendations to others in dealing with their own stress at this time?
I am a very fortunate person as I have both stable financial and professional circumstances, so I don't face the stress that many others have had to endure doing this time. My situation does also allow me to provide support to those less fortunate than myself, which includes my children, whose careers have been interrupted by the pandemic, as well as those in the community who rely on the support of food banks and other social enterprises responding to the crises. Knowing I can help others, helps this crisis pass for me.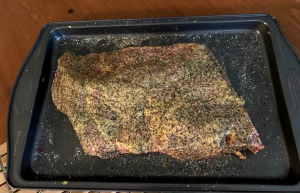 Like many others, the time spent working from home has also allowed me to explore more fully some of my hobbies. Of late I have been baking various types of breads, but also more fully exploring some more challenging aspects of charcuterie. I have made my own smoked meat, and sausages as well as tried my had at various types of jerkies.
At the risk of sounding patronizing my advice to others is to stay positive. This will end. I have told my children that at the other end of this crisis Canada will be stronger as a nation, both socially and economically. Why, because the pandemic will build character of citizenry. Just as two world wars and the Great Depression did for those generations who came before us. And, without endorsing any political party, Canada and the provinces are governed by reasonable, responsible and rational leaders who see the good of the many as the key to recovery, instituting what may not be perfect policies, but policies aimed at a recovery that helps all Canadians.
Do you have any sage advice for the young engineers seeking to find placements or full-time employment?
For those younger engineers looking to start your careers, my advice would be the same as it would have been prior to this crisis. Set a plan for where you would like to be five years from now, not tomorrow. Your degree is simply a key to open a door, what you need to get in is the currency of experience. So, don't pass up opportunities to gain any kind of professional experience, even though it is not directly related what you dream of doing. First, you may find out you like it, but secondly you will be gaining valuable experience in the professional world.
I know this from personal experience. I wanted to design and build buildings, but my first job was centered around repair of buildings. That got my foot in the door at a company, where I eventually began to design buildings. Guess what, I still use that first experience from the repair of buildings every day, 35 years later.