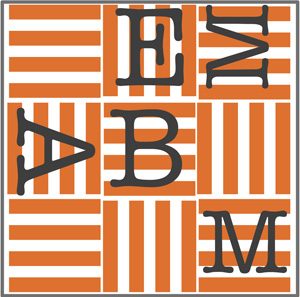 Thank you for considering an abstract submittal to EMABM 2019 Toronto!
Abstract submission guidelines
Submissions should be in Microsoft Word *.docx format, or simple *.txt or *.rtf format.
Include title, followed by author(s) with affiliation(s), followed by the word "ABSTRACT" in all caps.
Abstract body should not exceed 500 words.
Affiliation should include either the author email, the affiliation address, or both.
Separate the following items with a line break: title, each individual author + affiliation, ABSTRACT label, and abstract body.
Abstracts for consideration as a poster, or as a presentation + extended abstract in the published proceedings, should be submitted by November 30, 2018 January 4, 2019.
Send abstract submission as an attachment to: krpeters@mtu.edu with the term "EMABM2019 submission" in the subject line. If the authors have a preference for either a presentation + extended abstract, or a stand-alone poster, please indicate as such in the body of your email.
Abstract acceptance will be acknowledged by an invitation to upload your extended abstract files to a shared Google folder, accessible by author and co-authors, for distribution to reviewers (see extended abstract submission for details).
Scientific panel members (to date):  Maarten A.T.M. Broekmans, Oğuzhan Çopuroğlu, Doug Hooton, John Hughes, Carole-Anne MacDonald, Daman Panesar, Karl Peterson, Larry Sutter, Ted Sibbick, Vincent Thiéry
EXAMPLE SUBMISSION FORMAT
A new field method for the detection of alkali-silica reaction
Flint Opalssen, Holistic Concrete Repair, 12345 Portland Ave., Calumet, MI 49913, USA, flint@holisticconcreterepair.org
Christa Bolite, Holistic Concrete Repair, 12345 Portland Ave., Calumet, MI 49913, USA, christabolite@holisticconcreterepair.org
ABSTRACT
Electromagnetic measurements have a long history as applied to predictions of concrete durability. However, measurements that utilize disturbances in the psychcogenic ether are rarely used to predict, diagnose, or treat concrete ailments. In this study, three different crystals are employed to amplify waves emitted by concrete experiencing alkali silica reaction: quartz (Q), fluorite (F), and halite (H). The recombination of these signals allows for rapid detection of the onset of or ongoing swelling and expansion.