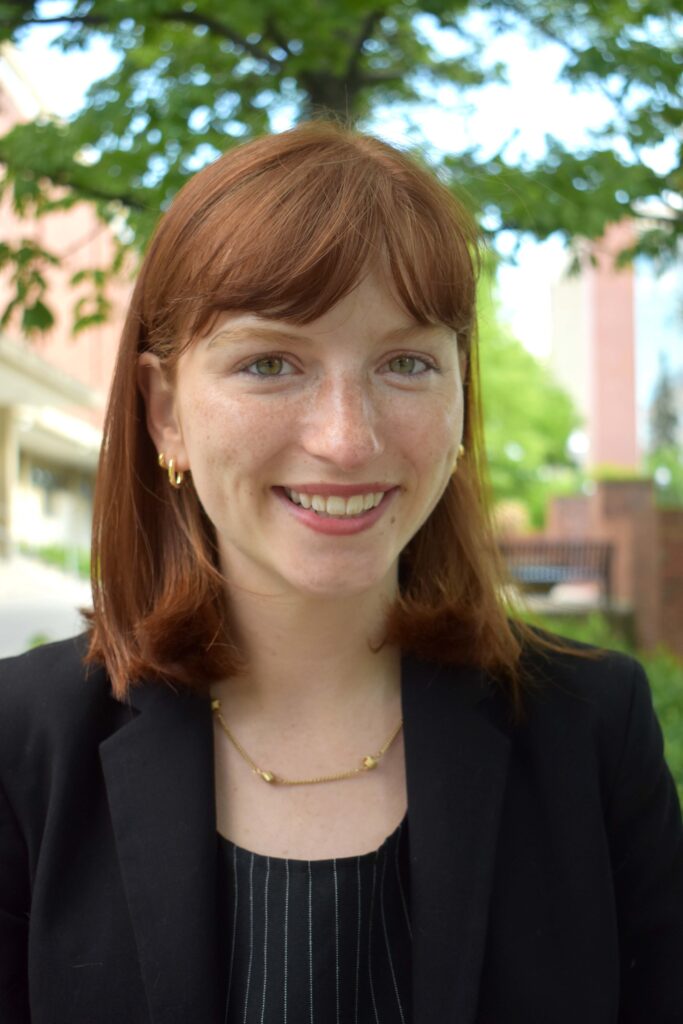 Sarah Haines joins the Department of Civil & Mineral Engineering as an assistant professor of civil engineering (Building Science) beginning July 1, 2021.
We asked Prof. Haines to answer a few questions as an of introduction to our CivMin community.
Q: Can you tell us a little about yourself as an introduction.
Hello! I grew up in the small town of Kirtland, Ohio, about 30 minutes east of Cleveland, Ohio. For the past eight years I've lived in Columbus, Ohio where I attended The Ohio State University. I have a B.S. in environmental engineering and a M.S and PhD in environmental science all from Ohio State. I enjoy cooking and baking and have been more recently exploring vegan recipes. I am also an amateur hiker and love spending time outdoors.
Q: Could you explain the focus of your research?
My research focus bridges the gap between building science, engineering and microbiology to understand the impact the built environment has on human health. Asthma impacts around 3.8 million Canadians, disproportionately impacting minority communities. This disparity is largely due to poor quality housing, mold and moisture. Utilizing cutting-edge microbiology techniques such as next-generation sequencing, metatranscriptomics and bioinformatics I will study how the indoor microbiome impacts health and building integrity.
Q: Why did you choose U of T?
U of T is a fantastic university with amazing resources and facilities. The opportunity to work with such established faculty in Building Science, the Civil & Mineral Engineering Department and the University as a whole is a dream come true.
Q: What are you most looking forward to in your new position?
I am excited to start working with students and begin my research. Teaching is something I am extremely passionate about, so I am excited to get back in the classroom (whenever that may be). I am also looking forward to interacting with faculty across the University and beginning some interdisciplinary research projects.
Q: As a new professor, what one piece of advice would you give to new students?
Always take new opportunities when they are offered. Even if they may be daunting, or seem difficult, it is always worth it in the end if only for the experience.
Q: What do you hope to accomplish in your new position/during your time at U of T Engineering?
I hope to foster an inclusive research and learning environment while exploring compelling new work and research in my field. My goal is to make effective and long-lasting contributions to the field of building science.
Q: What is the most memorable experience in your career so far?
During my graduate degree I had the opportunity to travel to Bremen, Germany and attend the International Astronautical Congress. While attending the conference I met and had dinner with Bill Nye the Science Guy. At the conference reception Bill started dancing and got everyone up on their feet. It is a memory that I will always cherish, proving academics can have fun too!
Q: Finally, is there anything fun/unusual/unexpected about yourself you'd like to share with our CivMin audience?
I am a flute player and have played in numerous concert bands travelling to Poland and Hungary to perform. I still play weekly and am hoping to find a group somewhere in Toronto.