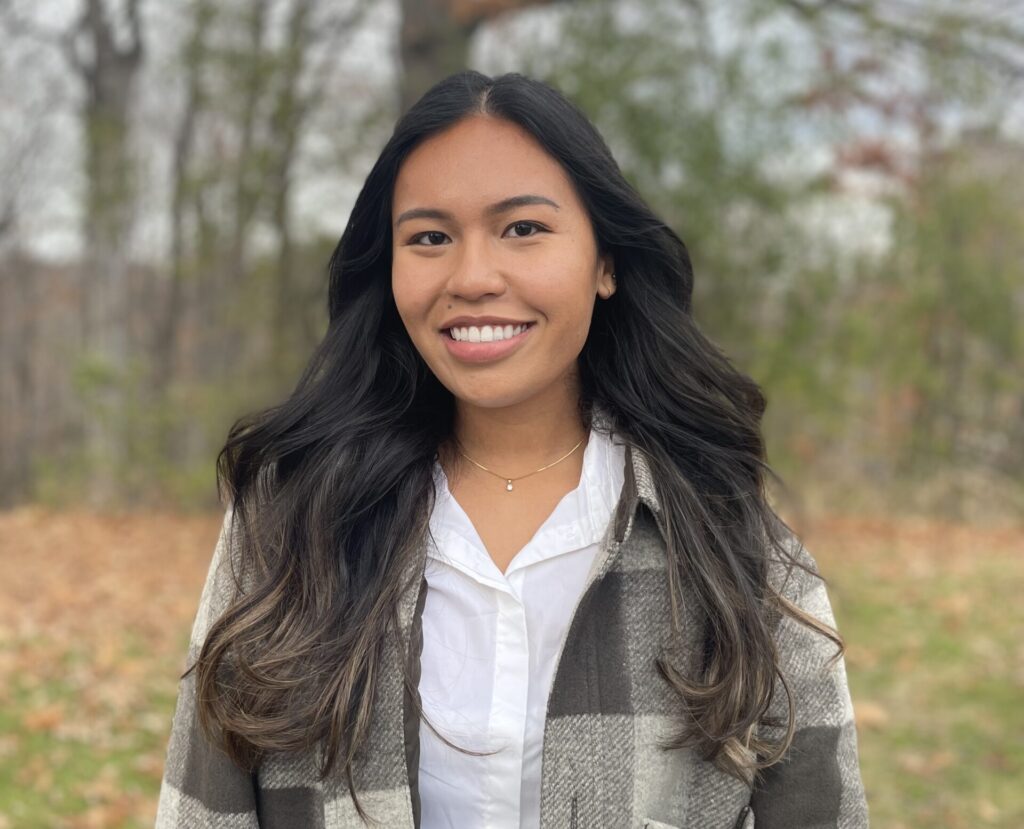 We are recognizing the student leaders making a difference at CivMin this academic year,
and we recently chatted with Min Club Chair Joleia Bucad.
Tell us about yourself!  
My name is Joleia Bucad and I'm a Year 4 Lassonde Mineral Engineering student and also a former TrackOne student. I've been an undergraduate TA for the past three years now and have completed both PEY and a summer internship with Rio Tinto. I decided to run for Min Club president to ensure that club initiatives continue to adapt along with the easing of COVID restrictions. 
What are you doing when you're not working on school?  
I really enjoy hiking. I also like trying out new restaurants and I was actually a hula dancer for quite a while!  
When did you first get involved with Min Club?  
After entering mineral engineering in my second year. The earliest memory I have from Min Club is attending their annual PEY talk. I've also attended various Min Club branded events since, but this is my first year holding an elected position. 
What are your main goals for the year as Min Club president? 
As Min Club president, I want to continue the initiatives previous Min Club chairs have started and motivate more students to get involved with the events. We're also hoping to reopen the Mineral Engineering common room on the first floor of the mining building very soon. 
What is the purpose of Min Club?  
Min Club facilitates various events that cater to the personal, educational and professional growth of our undergraduate mineral students. Some of the club initiatives include the PEY Talk and funding for PDAC Convention. We're also doing a mentorship program. But as COVID regulations begin to evolve, the club is really hopeful about holding more traditional events than we had pre-COVID, like a post iron ring celebration or a mineral dinner which a lot of people referred to as MinDin for short. 
What's the PDAC Convention?
PDAC is the Prospectors and Developers Association of Canada. This event is especially sought after by MIN students as they offer volunteer opportunities, networking events leading to direct/indirect employment in the industry, and short courses around all things mining.
If somebody wants to get involved in Min Club, how is the best way to go about that? 
We continue to post events on the Min Club Facebook page, but if students want to speak to someone directly about the event and positions. They can send us an email. 
By David Goldberg  
—
Visit Min Club's Facebook page for more info and follow them or send them an email to learn more:
Facebook: https://www.facebook.com/groups/minclub
Email: minclub@skule.ca