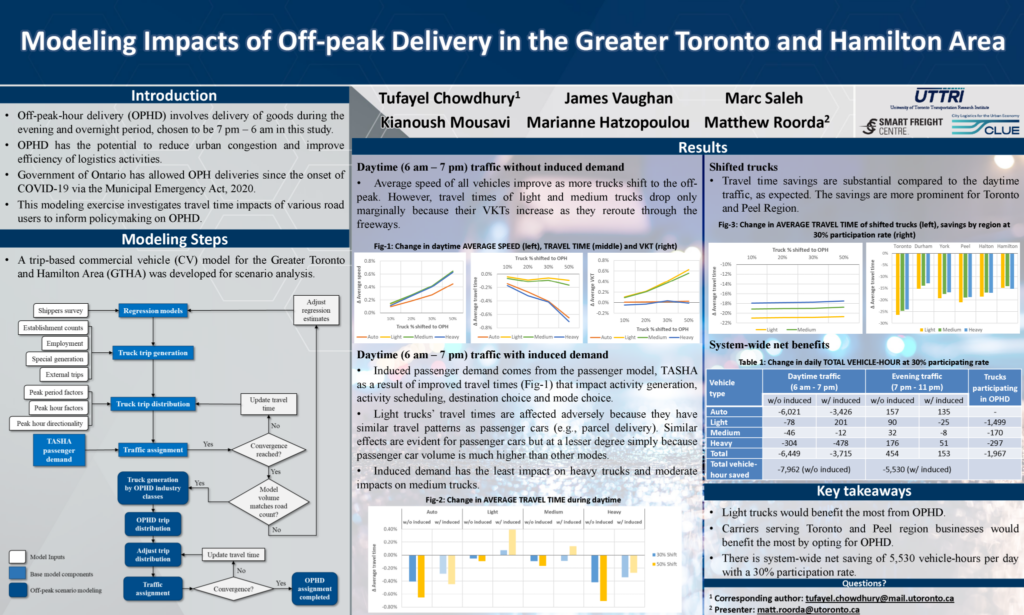 Congratulations to University of Toronto authors Tufayel Chowdhury, James Vaughan, Marc Saleh, Kianoush Mousavi, Marianne Hatzopoulou, PhD, and Matthew J. Roorda, PhD, who received the Best Applied Research Paper Award for their paper "Modeling Impacts of Off-peak Delivery in the Greater Toronto and Hamilton Area" from the Transportation Research Board's Standing Committee on Urban Freight Transportation (AT025).
The research was sponsored by The Atmospheric Fund, Region of Peel, City of Toronto and the Natural Sciences and Engineering Research Council (NSERC).
The paper award was presented at TRB in Washington, DC on January 10, 2022.