Background
My research focuses on urban water distribution infrastructure, and specifically how this infrastructure behaves in Mega Cities in the Global South. Projects include new ways of understanding, sensing, managing, and modelling water networks, especially networks that turn on and off frequently. Such intermittent water systems affect one billion people!
Additional projects invent new mechanisms and new sensors that change the efficacy of water and sanitation globally.
Professor David Taylor completed his Ph.D. and M.S. in Mechanical Engineering at M.I.T., is an alumnus of Engineering Science (Energy Option) at U of T. Additionally, David has worked for Engineers Without Borders in Ghana and for HydraTek in Toronto.
D. Taylor, A. Slocum, and A. Whittle, "Demand satisfaction as a framework for understanding intermittent water supply systems," Water Resources Research, 2019. 

https://doi.org/10.1029/2018WR024124
D. Taylor, R. Khush, R. Peletz, and E. Kumpel, "Efficacy of microbial sampling recommendations and practices in sub-Saharan Africa," Water Research, vol. 134, pp. 115-125, May 2018. https://doi.org/10.1016/j.watres.2018.01.054
D. Taylor, A. Slocum, and A. Whittle, "Analytical scaling relations to evaluate leakage and intrusion in intermittent water supply systems,"PLOS ONE, vol. 13, no. 5, May 2018. https://doi.org/10.1371/journal.pone.0196887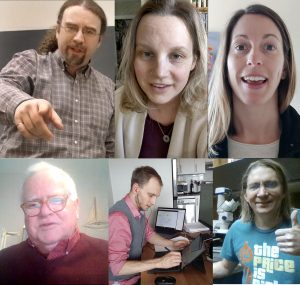 Just as students have had to adapt to new ways of learning, professors in the Deparment of Civil & Mineral Engineering have been adept at delivering their online lectures and providing academic continuity. A few professors are sharing their new methods of delivering via the following images. ~ ~… Read more »
Seven new Hart Professorships will boost U of T Engineering research into technologies across a range of fields, from improved medical testing to more efficient transportation networks. Created in 2016 by a landmark bequest from the estate of alumnus Erwin Edward Hart (CivE 4T0), the Percy Edward Hart and Erwin Edward Hart professorships are awarded to faculty… Read more »
David Taylor, University of Toronto When Conservative Leader Andrew Scheer unveiled his long-awaited climate plan, he said he could eliminate the federal carbon tax and still meet Canada's emissions targets by focusing on investments into green technology. Tech, not taxes, he said. Under the plan, major emitters would not pay a carbon tax and… Read more »