Background
Professor Karl Peterson's research centers on advancing the use of various microscopy techniques and x-ray tomography for microstructure analysis of concrete and other materials. He is currently working with a number of agencies on methods for analysis of concrete microstructure, and a number of these agencies are now using his automated concrete air-void analysis system.
Education and Designations
B.S. Geology (1995, University of Minnesota, USA)
M.S. Civil Engineering (2001, Michigan Technological University, USA)
Ph.D. Civil Engineering (2008, Michigan Technological University, USA)
Experience
Geologist I, Minnesota Department of Transportation (1995-1998)
Research Sci./Eng. I, Michigan Technological University (1999-2007)
Assistant Research Professor, Michigan Technological University (2008-2010)
Assistant Professor, University of Toronto (2010-2017)
Course Code
Title & Description
Session
Day(s)
Start Time
End
Section
CIV1262H


GradList

Fall 2019
Wednesday
17:00
19:00
0101
CME185H
Winter 2020
Scheduled by the Office of the Faculty Registrar.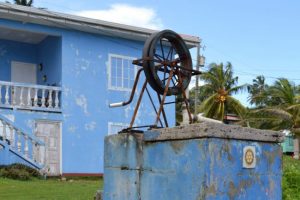 Each year the capstone design course provides students with the opportunity to solve a problem for a real-world client and normally culminates in a project showcase at the end of the term.  With supervision and guidance from Prof. Kamran Behdinan (MIE) and Prof. Karl Peterson (CivMin), a team of MechE students collaborated with Seeds of… Read more »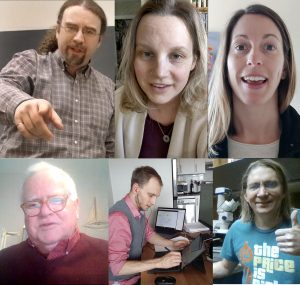 Just as students have had to adapt to new ways of learning, professors in the Deparment of Civil & Mineral Engineering have been adept at delivering their online lectures and providing academic continuity. A few professors are sharing their new methods of delivering via the following images. ~ ~… Read more »
By Phill Snel We know civil engineers are involved in building tall buildings, long bridges and large stadiums, but just how much detail do civil engineers delve into? Surprisingly, they're examining building materials down to the microscopic level. Sharing research and discoveries is big part of this small world (pun intended) within the engineering community…. Read more »
Karl Peterson
Department of Civil & Mineral Engineering
University of Toronto
35 St. George St.
Toronto, Ontario
Canada, M5S 1A4