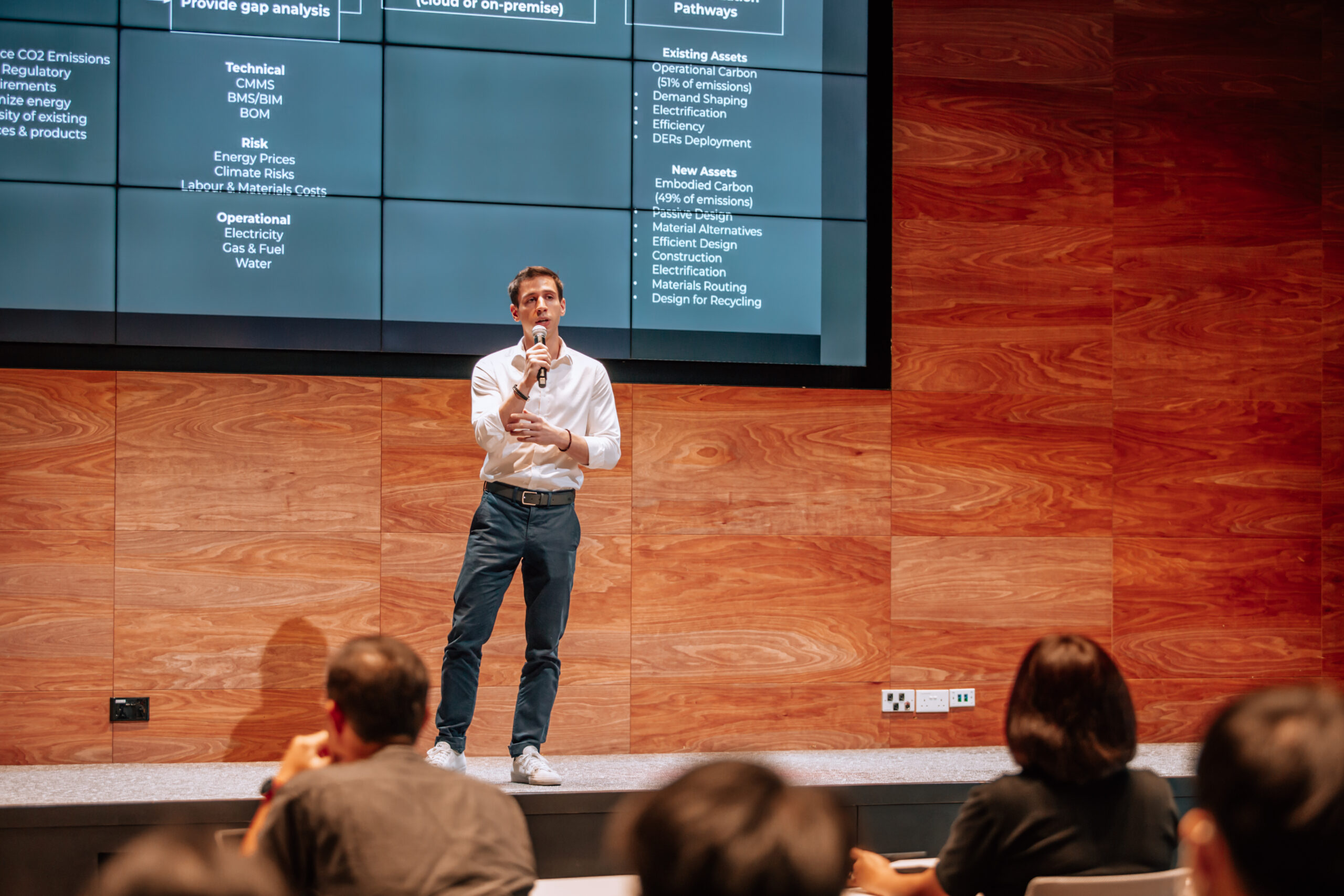 University of Toronto Engineering graduate Ivan Damnjanovic (CivE 1T4+PEY) has developed software that harnesses the power of data science and traditional engineering to make sustainable building management less expensive and more productive than ever before.
The engineer and computer scientist turned entrepreneur earned his Civil Engineering degree from U of T with a minor in Sustainable Energy. Right after graduation, Damnjanovic easily scored a job with a well-known Canadian management consulting firm but knew he wanted to take his skills and start his own business.
"Eventually I realized that the fastest growing companies are based on software innovation, so I pursued a master's degree in computer science to prepare myself and build credibility with investors."
Then he started Ambient Systems, a subscription-based software that provides property developers and facility managers with valuable, data-driven insights about how structures are developed, operated, and maintained.
"I was somewhat of an adventure seeker when I was younger," he said. "For better or worse, this transferred into my academic and professional choices."
The software's goal is to deliver a new data-driven way to build with the goal of decarbonizing real estate development, financing, and operation through an open-source platform.
Ambient Systems was conceptualized during the pandemic as Damnjanovic and his team realized that more than ever, building operators were going to need to tap into the power of data science to efficiently manage processes traditionally bogged down by complicated workflows and archaic legacy systems.
According to the company's website, the platform uses comprehensive open-source data to empower property developers and building managers to make timely, informed decisions, thereby leaving nothing to chance. Regardless of whether the facility that they are managing is new or existing, they can Ambient Systems to reduce operating costs, increase revenue, and vastly improve their customer experience.
Damnjanovic launched the product in mid-June through a Google Cloud competition in Singapore, where his team won a second spot in the city-state.
He estimates that his proprietary data science models — delivered through a cloud-based software — can reduce time spent on data collection and analysis to around 5 hours per month, compared to a typical process which takes 100+ hours and multiple teams to coordinate.
Furthermore, Damnjanovic estimates that the cost of these activities can be further reduced by 80% compared to the current amount of time and money being spent on using multiple software vendors.
"Most importantly, the customers will be able to see the results fast, in just a few days. We're making delivery faster by doing data engineering and machine learning on the cloud."
Damnjanovic says that the engineering degree at the University of Toronto gave him the solid foundation he needed to succeed on his current career trajectory.
"Although I took the entrepreneurial route, my time at the Faculty of Engineering gave me the confidence to tackle some of the world's toughest challenges, such as the current environmental and economic crises."
By David Goldberg