With the University's virtual Convocation ceremony on June 2, 2020 U of T Engineering students mark the end of one journey and the beginning of another. Graduating in the midst of a global pandemic, the Class of 2020 will long be celebrated for its tenacity, resilience and spirit
Having enriched the U of T Engineering community as undergraduate and graduate students, they will join our vibrant, global network of Skule™ alumni, where they will continue to address pressing challenges around the world and inspire the next generation. 
This year's 16 "Grads to Watch" — selected by their home departments and institutes — embody the spirit of U of T Engineering. Their stories illustrate the creativity, innovation and global impact that define our community. Watch their next steps! 
The two graduates from the Department of Civil & Mineral Engineering (CivMin) who stood out are: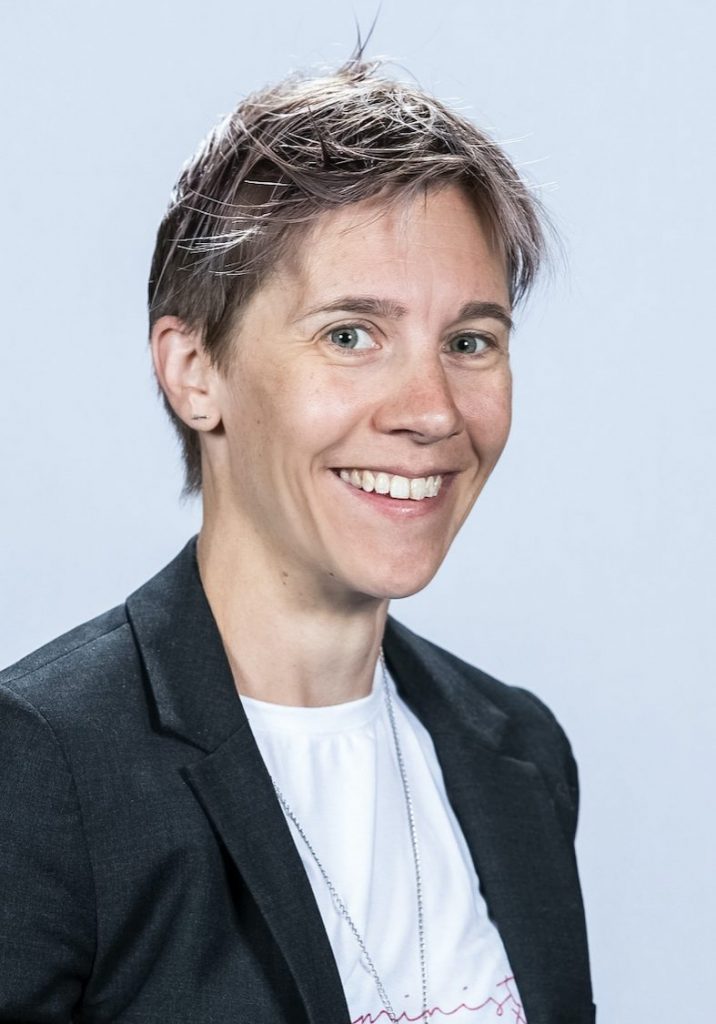 ENGINEER AND INTERNATIONAL ATHLETE
Sasha Gollish (CivMin PhD 2T0, PEng)
Gollish was one of the first students enrolled in collaborative specialization in Engineering Education, offered jointly by U of T Engineering and the Ontario Institute for Studies in Education. Supervised by Professor Bryan Karney, Gollish studied attitudes toward mathematics among engineering faculty.
"The ability of students to think and communicate mathematically is so much more important than I envisioned," she says. "This is especially true when it comes to abstract mathematics."
Outside of the classroom, Gollish is also a world-class runner. In the first year of her PhD, she won the Governor General's Academic Athletic Excellence award, and was named Athlete of the Year for U of T, USports Track and Field, and OUA Track and Field.
All of that academic and athletic work set her up for the Pan Am Games in Toronto, where she won a bronze medal in the 1500-metre race. Since then, has represented Team Canada at major events every year, from the 2016 Pan Am Cross-Country Championships in Caraballeda, Venezuela to the 2019 World Athletics Championships in Doha, Qatar. In 2018 she was Canada's national half-marathon champion and placed in the top 30 at the World Half Marathon Championships in Valencia, Spain.
Gollish is currently working as a sessional instructor at U of T Engineering and facilitating learning activities for the Troost Institute for Leadership Education in Engineering and the Engineering Communications Program. She also has her eyes set on the next Olympics, the World Trail Championships, and the World Snowshoe Championships.
She has some advice for future students: "Never be afraid to go back to school. I worked in industry for nearly 10 years before I started my PhD. Have the courage to follow your own path to do what you believe is right for you."
"I want to thank the Track and Field and Cross-Country teams at U of T. Having a distraction and being part of something bigger than yourself makes the challenges of coursework and a thesis so much more rewarding."
•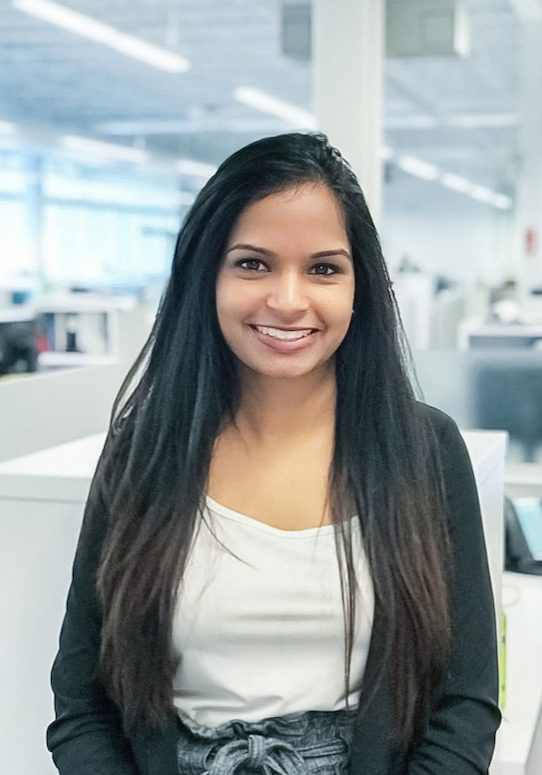 BUILDING COMMUNITY
Simonne Varela (CivE 1T9 + PEY)
Varela's passion for leadership began to shine through in her second year, when she organized a dinner dance for 300 students through her role in the Civil Engineering Club. She would eventually rise to become the club's chair, where she focused on events and workshops related to the health and wellness of her fellow students.
Her duties included acting as a liaison between the department and students, as well as mentorship, a role she further expanded on as part of the committee that organized Orientation Week.
"Through my leadership activities, I was able to gain valuable interpersonal and organizational skills," she says. "I learned the importance of working in teams and asking for help when needed. The work we conduct in engineering is not easy to take on by yourself."
After her third year, Varela spent 16 months working for the structural engineering firm IBI Group through the PEY Co-op Program.
"I worked on a large variety of municipal projects and gained a lot of design experience," she says. "I think the biggest lesson I learned was about communication and making sure you were as clear as possible with any of the work you conducted. These skills are equally useful when working in teams on group projects or extracurriculars."
Following graduation, Varela plans to continue working in building science.
"This field allows me to work in an industry structured around sustainability and community development," she says. "As an engineer, that's what I am most interested in contributing my work towards."
"I've had an amazing support system throughout my years at U of T. Professors such as Brenda McCabe acted as role models, offering me valuable advice on streamlining my interests. Faculty admin provided me with many opportunities to develop my skills, and I've had wonderful friends and classmates. Without their support, this would have been a hard path to travel down, and I'm glad to have made so many long-lasting friendships."
By Liz Do & Tyler Irving
This article originally published by Engineering News