Background
My research focuses on urban water distribution infrastructure, and specifically how this infrastructure behaves in Mega Cities in the Global South. Projects include new ways of understanding, sensing, managing, and modelling water networks, especially networks that turn on and off frequently. Such intermittent water systems affect one billion people!
Additional projects invent new mechanisms and new sensors that change the efficacy of water and sanitation globally.
Professor David Meyer (né Taylor) completed his PhD and M.Sc. in Mechanical Engineering at MIT, is an alumnus of Engineering Science (Energy Option) at U of T. Additionally, David has worked for Engineers Without Borders (EWB) in Ghana and for HydraTek in Toronto.
Courtney L. Hill, Kelly McCain, Mzwakhe E. Nyathi, Joshua N. Edokpayi, David M. Kahler, Darwin J. Operario, David D. J. Taylor, Natasha C. Wright, James A. Smith, Richard L. Guerrant, Amidou Samie, Rebecca A. Dillingham, Pascal O. Bessong, Elizabeth T. Rogawski McQuade "Impact of Low-Cost Point-of-Use Water Treatment Technologies on Enteric Infections and Growth among Children in Limpopo, South Africa"   doi.org/10.4269/ajtmh.20-0228

D. Taylor, A. Slocum, and A. Whittle, "Demand satisfaction as a framework for understanding intermittent water supply systems," Water Resources Research, 2019. 

https://doi.org/10.1029/2018WR024124
D. Taylor, R. Khush, R. Peletz, and E. Kumpel, "Efficacy of microbial sampling recommendations and practices in sub-Saharan Africa," Water Research, vol. 134, pp. 115-125, May 2018. https://doi.org/10.1016/j.watres.2018.01.054
D. Taylor, A. Slocum, and A. Whittle, "Analytical scaling relations to evaluate leakage and intrusion in intermittent water supply systems,"PLOS ONE, vol. 13, no. 5, May 2018. https://doi.org/10.1371/journal.pone.0196887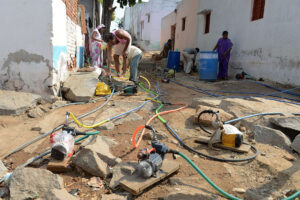 First neighbourhood-scale study of home water pumps shows that they decrease water pressure moderately, but have minimal effect on average water quality  Household water pumps are a quirky feature of many urban water systems around the world. Utility operators hate them, and in many places they have been made illegal, yet their use remains widespread. A new study authored by Professor David Meyer (CivMin, CGEN) looks at… Read more »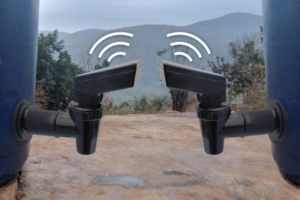 A sensor known as the SmartSpout, designed in part by U of T Engineering professor David Meyer (CivMin, CGEN) has been successfully deployed in a large-scale field trial in South Africa's Limpopo Province.   The results, published in Environmental Science & Technology, showcase the power of rich datasets gathered by low-cost sensors to improve public health by helping governments and development agencies hone… Read more »
April 9, 2020 | Quartz India