Thirteen accomplished members of U of T Engineering's alumni community, including CivE alumna Deborah Goodings, were recognized on Nov. 7 at the annual Engineering Alumni Network (EAN) Awards.
The awards ceremony, held at the Myhal Centre for Engineering Innovation & Entrepreneurship, celebrated alumni for their outstanding contributions to the Skule™ community as well as their remarkable career achievements.
"At all stages of their careers, U of T Engineering graduates use their creativity, technical knowledge and leadership skills to make life better for people around the world, and tonight's award winners are shining examples," said Dean Christopher Yip. "The depth and breadth of their impact is outstanding and truly inspiring. On behalf of the Faculty, I wish them all our warmest congratulations."
---
The Hall of Distinction is an assembly of extraordinary alumni, selected for membership by their peers for their exemplary accomplishments. These are graduates whose performances have ultimately defined what is most outstanding in our graduates and in our profession. The careers of the members stand as examples and add a sense of reality to the aspirations of successive generations of U of T Engineering students.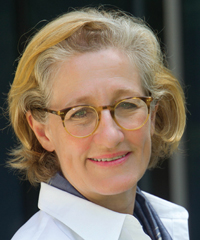 Deborah Goodings (CivE 7T5) is associate dean of engineering at George Mason University. In addition to her research and teaching at the University of Maryland, she co-founded and co-directed the UMD Master of Engineering and Public Policy Program. She also established one of the earliest and most active student chapters of Engineers Without Borders-USA, which completed 10 international infrastructure projects under her guidance. In recognition of her Engineers Without Borders-USA leadership, a gift was made to the university to endow the Deborah J. Goodings Professorship in Engineering for Global Sustainability.
Goodings' experience and expertise have led to her service to the U.S. National Academies and National Research Council, as well as to institutional visiting and review committees both in the United States and Canada. She was elected as a By-Fellow of Churchill College, Cambridge University, in 1996. Her career accomplishments have been recognized with awards from the U.S. Department of the Army; the U.S. National Research Council; the U.S. Universities Council on Geotechnical Engineering Research; Professional Engineers Ontario; and the University of Maryland.
Goodings earned her BASc in civil engineering from the University of Toronto and her PhD in geotechnical engineering from Cambridge University. She is a Fellow of the American Society of Civil Engineers; a Diplomate, Geotechnical Engineering (ret.); a registered Professional Engineer in Ontario; and a proud Canadian.
Learn more about Deborah Goodings (video)
---
Read about the other recipients from the 2019 Engineering Alumni Awards