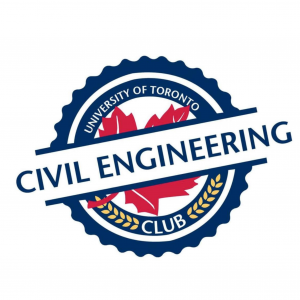 Every year the Engineering Society (EngSoc) gives this award to the best Engineering Society Discipline Club. Criteria for evaluation includes the quality and organization of their dinner/dance, level of student involvement in the club, quality and organization of the Iron Ring Party, contributions to the Engineering Society at large, and the quantity and quality of any other events undertaken by the club itself. 
Civ Club Chair Karen Chu sends this note of appreciation. 
•
"Thank you to the Awards Committee and EngSoc for recognizing our achievements. I want to give a huge shoutout to all the discipline clubs for all their hard work this year to improve the student experience with everything online.
This year has been different, to say the least, and everything Civ Club has done was a team effort. From our first mentorship event back in May to our final dinner dance event, everyone has put in countless hours for not only our social events but also for our student resources such as our academic calendars, PEY blog, and health and wellness. Civ Club wouldn't have been able to accomplish all that we did without a dedicated group of leaders who wanted to provide memorable events despite the pandemic and its limitations. I am really proud of the Civ Club team for all their efforts and motivation, so thank you to Kent, Awale, Emanuele, Nina, Polina, Fahd, Christian P, Bo, Tanin, Naveen, Thomas, Michael, Mahzabin, Christian C, and Mahia because, without you guys, there would be no Civ Club.
I also want to say thank you to the Civ/Min department for their continued support and to both Skule and the civil engineering community for allowing us to serve as the 2020-2021 Civ Club, and for allowing me to serve as your Civ Club Chair. It has been an absolute honour and pleasure, thank you!"
- Karen Chu, Civ Club Chair 2T0-2T1 (Year 4, CivE)