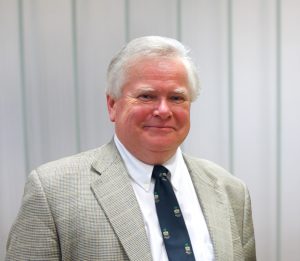 R. Douglas Hooton
Professor Emeritus
Department of Civil & Mineral Engineering
NSERC/CAC Industrial Research Chair in Concrete Durability and Sustainability
Email: d.hooton@utoronto.ca
Office: GB230
Tel: 416-978-5912
Background
Professor Doug Hooton is the NSERC/CAC Industrial Research Chair in Concrete Durability and Sustainability. His research involves finding ways to reduce the greenhouse gas emissions associated with concrete infrastructure. He investigates the use of materials such as supplementary cementitious materials and ground limestone to produce a stronger and more durable concrete product. His research has informed the specification codes associated with the American Concrete Institute, the Canadian Standards Association and ASTM standards.
Research Interests
Concrete durability and service life: permeability, pore structure, chloride ingress, and moisture content
Alkali aggregate reactions
Sulfate resistance
De-icer salt scaling resistance
Properties of ancient concrete materials
Physical, chemical and mineralogical properties of Portland cements, supplementary cementing materials, admixtures
Cement-admixture interactions
Performance standards and specifications for concrete
McGrath, P.F. (1996) "Development of test methods for predicting chloride penetration into high performance concrete."
El-Dieb, A.S. (1994) "Permeation of fluids through high performance concrete."
H. Zibara (2001), "Binding of External Chlorides by Cement Pastes" (with M.D.A. Thomas)
R. Bleszynski (2002), "Mitigation of ASR with Slag-Silica Fume Ternary Systems",(with M.D.A. Thomas)
K. Stanish (2002), "Rapid Assessment of Chloride Resistance" (with M.D.A. Thomas)
T. Ramlochan (2003), "Temperature Tolerant, High Early Strength Cement Systems" (with M.D.A. Thomas)
M.R. Nokken (2004), "Early Age Development of Transport Properties in Concrete"
G. Julio Betancourt (Current),"Effects of De-Icers on Concrete Salts on Concrete"
D. Qi (2004), "Cemented Pressure Treated Wood Wastes" (with P. Cooper, Forestry)
O. S. Khanna (2009), "Utilization of Cement Kiln Dust"
J.H.P. Phillips (1993), "The Effects of Corrosion on the Structural Performance of New and Repaired One-Way Slabs"
Amir M. Ramezanianpour (2012) "Durability of Portland-limestone Cement Concrete"
Ms. Majella Anson-Cartwright (2015) "Improved sustainability by Optimized Aggregate Gradations"
Ms. Soley Einarsdottir (2017) "Accounting for Cement Alkalis in ASR Mitigation Evaluations"
Ms. Farideh Golmakani (2017) "Effects of Pore solution composition and Temperature on ASR"
Ms. Rana Masoudi (2017) "Examining compositions, hydration mechanisms and properties of Supersulfated cement for use in concrete"
Mr. Abdul-Aziz Alaskar (2017)   "Control of early-age cracking of concrete"
Reza M. Ahani (2018)    "Thaumasite Sulfate Resistance of Portland-Limestone Cements"
Aleksic, M. (2010), "Assessment of a Rapid Test for Sulfate Resistance"
Shahroodi, A. (2010), "Assessing Surface and Bulk Resistivity Tests for Qualifying the Chloride Penetration Resistance of Concrete"
Gonzales, A.M. (2007), "Chemical Shrinkage Testing"
Robbins, M.E. (2006), "Early-Age Thermal Stresses and Cracking in Concrete"
Lam, M. (2005), "Autogenous and Early-Age Shrinkage Crack Resistance of Concrete"
Phuong Ha, M. (2003), "Quantification of Curing Effects on Chloride Ingress"
Zacarias, P. (2002), "Effects of Fly Ash on Delayed Ettringite Formation" (with M. Thomas)
Julio-Betancourt, G. (2002), "Effects of Testing Conditions on Chloride Diffusion Measurements"
Smith, A. (2002), "Sulphate Resistance of Ternary Systems"
Garces Rodriques, O. (2001), "Influence of Cracks on Chloride Ingress into Concrete"
Pontarollo, J. (2000), "Environmental Life-Cycle Costing of Pavements" (with Professor Philip Byer)
Boddy, A. (2000), "Effect of Product Form of Silica Fume on its Ability to Control Alkali-Aggregate Reaction" (with M. Thomas)
Furtado, E. (1999), "Cement-Admixture Interactions"
Hong, K. (1998) "Cyclic wetting and drying and its effects on chloride ingress in concrete."
Titherington, M. (1998),  "Effects of Steam Curing on Chloride Diffusion Properties of Concretes"
Evans, A. (1997) "The optimum sulphate content in portland cement."
Stanish, K. (1997) "Corrosion effects on bond strength in reinforced concrete."
Pun, P.C.H. (1997) "Influence of silica fume on chloride resistance of concrete."
DeSouza, S.J. (1996) "Test methods for the evaluation of the durability of covercrete."
Boyd, A.J. (1995) "Salt scaling resistance of concrete contanining slag and fly ash."
Halamickova, P. (1993) "The influence of sand content on the microstructure development and transport properties of mortar."
Herman, R. (1993), "Concrete Surface Treatments: New Methods for Testing Silane and Siloxane Sealers"
Yan, F. (1992), "Design of Expansive Cement Concretes" (with Professor Shamim Sheikh)
Bin-Ahmad, R. (1991),   "Evaluation of Rates of Absorption Tests for Estimating the Permeability of Concrete"
Elias, W. (1991), "Effects of Corrosion on Flexural Capacity and Bond of  Reinforced Concrete"
Pashutinski, I. (1990), "Mechanisms Responsible for the Sulphate Resistance of Concretes Containing Supplementary Cementing Materials"
McGrath, P. (1989), "The Influence of Self-Desiccation on Concrete Durability"
Andre DeGroot (2011)   "Development of New Fly Ash Specifications"
Ms. Sonia Ghajar-Khosravi (2011) "Effects of Potassium Acetate De-icers on Concrete"
Ms. Mahsa Mozaffaridana (2011) "Use of Thermal Effects for Predicting Strength in Cemented Paste Backfill"
Ms. Majella Anson-Cartwright (2011)   "Optimization of Aggregate Gradations"
Ms. Ester Karkar (2011) "Developing and Evaluating Rapid Test Methods for Measuring the Sulphate Penetration Resistance of Concrete using Rapid Sulfate Migration Testing"
Dimitre Vassilev (2012)  "Development of an Improved De-icer Scaling Test"
Ms. Mahsa Dolatabadi (2012) "Properties and Performance of Photocatalytic Concrete"(with D. Panasar)
Ms. Farideh Golmakani (2013) "Effect of Test Variables on ASTM C1260 ASR Expansions"
Ms. Ping Fang (2013) "Ultra-high Strength Concretes with High Volume Fillers"
Eric Liu (2013) "Controlling Early-Age Transverse Cracking in High Performance Concrete Bridge Decks"
Ardavan Amirchoupani (2013) "Effect of Surface Finish on Concrete Properties"
Jonathon Rebelo (2014) "Determining W/CM in Fresh and Hardened Concrete"
Ms. Rana Masoudi (2013) "Durability of the Epoxy Coating on Steel Rebars"
Ms. Mona Qouqa  (2015) "Effect of Cement Alkalis on Activation of SCMs"
Ms. Diana Gagatek (2015) "Effect of Curing on Sulfate Resistance Test Reliability and Results"
Ms. Gita Charmchi (2015) "Evaluation of Resistivity for Determining Equivalent Curing"
Ms. Fatemeh Alapour (2015) "Sulphate Resistance of 38-year old Slag Concretes"
Mr. Yasar Abrualrous (2017) "Characterization of Fly Ash" (with D. Panesar)
Mr. Heesun Lee (2017)  "Early-Evaluation of Concrete Performance"
Ms. Rabia Chaudhry (2017) "Measurement of different size ranges of concrete porosity"
Mr. Alexander Janusz (2019) "Reducing GHG Emissions and Energy Costs in Canadian
Buildings Using Thermal Mass" (joint with K. Pressnail)
Ms. Iva Dadic (2018) "Development of Test Methods for Evaluating the Impact of Curing Methods on Chloride Penetration Resistance of Concrete"
Mr. Hossein Kabir (2019) "Evaluation of Cement Soundness Tests"
Mr. Majid Karam (2020) "Assessing the Impact of Curing on Chloride Penetration Resistance of the Concrete Cover Zone"

Ms. Qian Wen Bi (Sisilia) (2021) Testing for Physical Sulfate salt Attack     
T. Sanguliano (1993), "Influence of Curing on Properties of Concretes with Supplementary Cementing Materials"
G.B. Chiarelli (1994), "Measurement of Relative Humidity and in Concrete and Its Commercial Application"
D. Wannamaker (1996), "Evaluation of Alternative Concretes for Water Retaining Structures"
R. Donatelli (2005), "Strength and Durability Properties of Self-Consolidating Concrete"