Background
Dr. Shoshanna Saxe is an Assistant Professor in the University of Toronto's Department of Civil and Mineral Engineering. She investigates the relationship between the infrastructure we build and the society we create to identify opportunities – and pathways – to better align infrastructure provision with sustainability. Saxe is a former Action Canada fellow, sits on Waterfront Toronto's Capital Peer Review Panel and the board of the International Society for Industrial Ecology. She was awarded the 2019 OPEA Engineering Medal – Young Engineer. Her research and commentary have been featured in media outlets such as The New York Times, The Toronto Star, The Financial Post, and Wired, including "What We Really Need Are Good 'Dumb' Cities" (New York Times, July 2019).
Education and Designations
Bachelor of Engineering in Civil Engineering and Applied Mechanics from McGill (2007)
Master of Science in Civil and Environmental Engineering from MIT (2009)
PhD from the University of Cambridge in Engineering (2016) (Jesus College)
Post Doctoral Fellow, University of Toronto (2016)
PEng (Ontario)
Potential Students
Each year I admit MASc and PhD students for interdisciplinary research investigating civil infrastructure and sustainability. This research calls on methods from construction engineering, construction governance, structural engineering, geotechnics, transport engineering, industrial ecology, land use planning and data analysis. Interested candidates should email a CV, unofficial transcripts, and a brief research proposal (max 1 page). Candidates are strongly encouraged to google advice for effective proposal drafting. A strong introductory email is a great first step towards graduate school admission. Due to a high volume of emails, I only respond to emails that include the requested attachments. 
For 2020-2021 I am particularly recruiting candidates interested in urban built environment material flow analysis.
Nahangi M, Guven G, Olanrewaju B, et al. (2021) Embodied greenhouse gas assessment of a bridge: A comparison of preconstruction Building Information Model and construction records. Journal of Cleaner Production 295. Elsevier Ltd: 126388. DOI: 10.1016/j.jclepro.2021.126388.
Saxe S and Kasraian D (2020) Rethinking environmental LCA life stages for transport infrastructure to facilitate holistic assessment. Journal of Industrial Ecology 24(5): 1031–1046. DOI: 10.1111/jiec.13010.
Saxe S and Macaskill K (2019) Toward adaptive infrastructure : the role of existing infrastructure systems Toward adaptive infrastructure : the role of existing infrastructure systems. Sustainable and Resilient Infrastructure 00(00). Taylor & Francis: 1–4. DOI: 10.1080/23789689.2019.1681822.
Saxe S, Guven G, Pereira L, et al. (2020) Taxonomy of uncertainty in environmental life cycle assessment of infrastructure projects. Environmental Research Letters 15(8). DOI: 10.1088/1748-9326/ab85f8.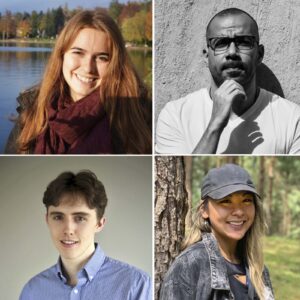 Four CivMin graduate students have been awarded scholarships from the Centre for Global Engineering (CGEN). The feat is impressive, as half of the eight scholarships awarded have been granted to MASc and PhD candidates within the Department. A total pool of 40 applicants, representing more than a doubling of applicants since 2018, were reviewed. Our… Read more »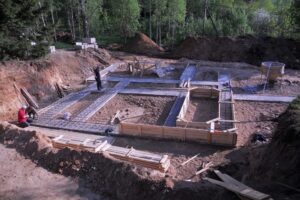 Analysis of 40 homes in Toronto suggests zoning and construction strategies that could reduce the environmental impact of new builds. A team of U of T Engineering researchers has some practical advice for developers, homeowners and urban planners who want to reduce their environmental impact. "Simply put, you should build as small as you… Read more »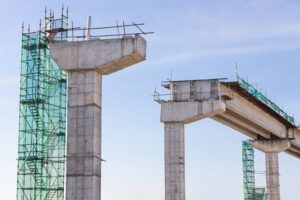 Building a new transit line or a highway almost always takes longer than initially planned. A new study suggests that the biggest contributor to such delays isn't necessarily the design, planning or even construction phases. Instead, it's the time required for local or provincial authorities to decide what exactly they want to build. "Here… Read more »
Shoshanna Saxe
Department of Civil & Mineral Engineering
University of Toronto
35 St. George St.
Toronto, Ontario
Canada, M5S 1A4