Background
Dr. Shoshanna Saxe is an Assistant Professor in the University of Toronto's Department of Civil and Mineral Engineering. She investigates the relationship between the infrastructure we build and the society we create to identify opportunities – and pathways – to better align infrastructure provision with sustainability. Saxe is a former Action Canada fellow, sits on Waterfront Toronto's Capital Peer Review Panel and the board of the International Society for Industrial Ecology. She has been recognized by Clean 50 as one of Canada's emerging environmental leaders and was awarded a 2019 Engineering Medal – Young Engineer. Her research and commentary have been featured in media outlets such as The New York Times, The BBC, The Toronto Star, The Financial Post, and Wired, including "What We Really Need Are Good 'Dumb' Cities" (New York Times, July 2019).
Education and Designations
Bachelor of Engineering in Civil Engineering and Applied Mechanics from McGill (2007)
Master of Science in Civil and Environmental Engineering from MIT (2009)
PhD from the University of Cambridge in Engineering (2016) (Jesus College)
Post Doctoral Fellow, University of Toronto (2016)
PEng (Ontario)
Potential Students
Each year I admit MASc and PhD students for interdisciplinary research investigating civil infrastructure and sustainability. This research calls on methods from construction engineering, construction governance, structural engineering, geotechnics, transport engineering, industrial ecology, land use planning and data analysis. Interested candidates should email a CV, unofficial transcripts, and a brief research proposal (max 1 page). Candidates are strongly encouraged to google advice for effective proposal drafting. A strong introductory email is a great first step towards graduate school admission. Due to a high volume of emails, I only respond to emails that include the requested attachments. 
For 2020-2021 I am particularly recruiting candidates interested in urban built environment material flow analysis.
Imani, A. F., Miller, E. J., & Saxe, S. (2019). Cycle Accessibility and Level of Traffic Stress: A Case Study of Toronto. Journal of Transport Geography, 80 (October). https://doi.org/10.1016/j.jtrangeo.2019.102496
Olugbenga, O. O., Kalyviotis, N., & Saxe, S. (2019). Embodied emissions in rail infrastructure: a critical literature review. Environmental Research Letters. https://doi.org/10.1088/1748-9326/ab442f
Widener, M. J., Saxe, S., Galloway, T. (2017). "The Relationship between Airport Infrastructure and Flight Arrivals in Remote Northern Canadian Communities". Artic, Vol 70, No. 3. Pg 249-248, https://doi.org/10.14430/arctic4663 
Course Code
Title & Description
Session
Day(s)
Start Time
End
Section
CEM1001H


GradList

Fall 2021
Tuesday
9:00
12:00
LEC0101
CIV100H
Fall 2020
Scheduled by the Office of the Faculty Registrar.
CIV1321H


GradList

Fall 2021

NO class Thursday Sept. 16

Makeup: Friday Sept. 17 9:30 a.m. – 12 p.m.
Thursday
9:30
12:00
LEC0101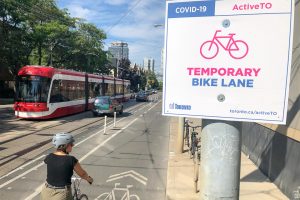 With COVID-19 making it vital for people to keep their distance from one another, the city of Toronto undertook the largest one-year expansion of its cycling network in 2020, adding about 25 kilometres of temporary bikeways. Yet, the benefits of helping people get around on two wheels go far beyond facilitating physical distancing, according to… Read more »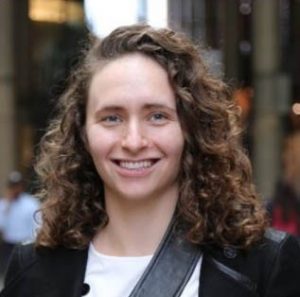 Work is underway in Professor Shoshanna Saxe's (CivMin) lab to create the world's largest detailed database of construction materials used in buildings and transport infrastructure. "Materials are the biggest driver of cost and environmental impact on a construction project," explains Saxe, whose work investigates ways to align infrastructure provision with sustainability. "But we tend to… Read more »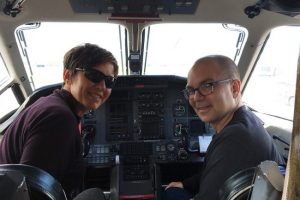 Mitigating indoor mould and optimizing air transportation in Northern Ontario are the first two collaborative projects between Indigenous community leaders and U of T researchers to get underway through the Reconciliation Through Engineering Initiative (RTEI). Launched last December by the Centre for Global Engineering (CGEN), RTEI will ultimately identify six projects to improve access to… Read more »
Shoshanna Saxe
Department of Civil & Mineral Engineering
University of Toronto
35 St. George St.
Toronto, Ontario
Canada, M5S 1A4