May 8 – May 12, 2023 is National Mining Week.
To Celebrate, we're highlighting some of the amazing research our faculty, students and alumni are leading to improve mining practices and make the industry more sustainable.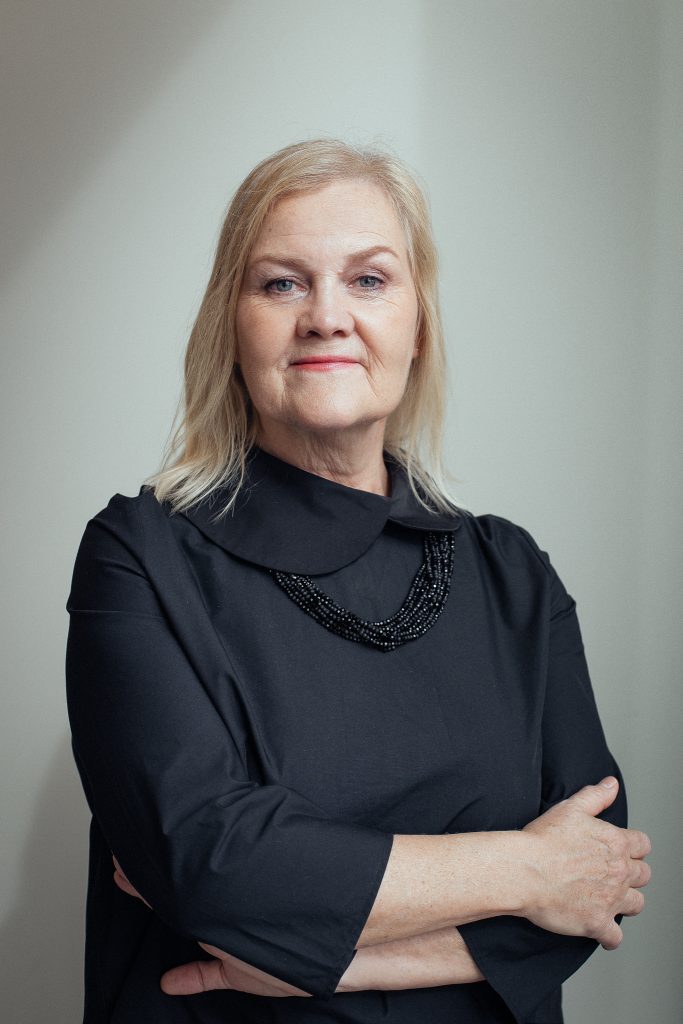 Prof. Lesley Warren: Mining, Water and Environment
What projects are you currently working on?
Closing biogeochemical knowledge gaps affecting water quality outcomes in reclamation oil sands end pit lakes. The other is: developing a sulfur microbiome for mining impacted waters. I am leading both international projects.
What companies/organizations are you working with?
Syncrude Canada, Glencore Integrated Nickel Operations, Hudbay Minerals, Rambler Metals and Mining, EcoReg Solutions, Ecometrix Inc,
What impact do these projects have on the larger scale?
Our work provides critical new knowledge that informs sound design of reclamation projects to safeguard the environment now and into the future. The research also provides new ideas about how better to steward water in mining operations through the integration of mining microbiome understanding.
To learn about Professor Warren's multidisciplinary research that targets the largely unexplored mining microbiome in mining waste and ways it can fuel the development of innovative technologies to transform mining water stewardship, watch the recording of the talk "U of T Where You Are: Engineering for Sustainable Development – Water, Mining and Microbes".
To read more about Prof. Lesley Warren's work, visit https://warrenlab.civmin.utoronto.ca/ 
Prof. Sebastian Goodfellow:
Understanding Stress in Deep Mines with
 the (ATV) Data
What is a project in the mining industry you are currently working on?
I am currently working on a project that aims to develop new methods to extract in situ stress information from large Acoustic-Teleview (ATV) datasets from the mining industry. I am collaborating with Professor John Harrison and we are co-supervising a Ph.D. student, Junxiong (Leo) Yang, who is the one actually doing all the great work.
What companies/organizations are you working with?
We are developing a method for stress estimation using Acoustic Televiewer (ATV) data. ATV technology has been around for decades and involves the acquisition of an acoustic image of the borehole. We are collaborating with DGI Geoscience, Canada's leader in wireline logging, who have acquired ATV data in deep mines across North America.
What impact do these projects have on the larger scale?
Knowledge of local stress conditions is of critical importance for mine design and mine management. However, stress is a challenging quantity to measure because it can be highly variable across a region of interest and the available methods can be time-consuming, expensive, have high rates of failure, and produce sparse measurements. As a result, important design decisions are made with an incomplete picture of local stress conditions. As new targets are set at greater depths, the issue of accurate quantification of stress is front and center. Any decisions made without a solid understanding of stress conditions put the lives of underground workers at risk and threaten overall productivity.
Our solution is a good option to solve the relevant problem because we are using hundreds to thousands of observations collected from tens of boreholes with diverse orientations. Therefore, our method can provide a more detailed picture of the stress variability, which will result in more accurate modelling and interpretation.
To read more about Prof. Sebastian Goodfellow's work, visit: CivMin Sebastian Goodfellow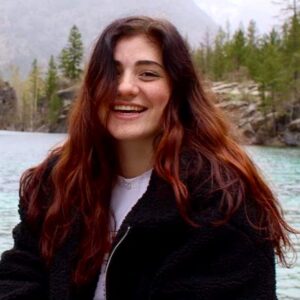 Meet alumna Olivia Mogielnicki
Olivia Mogielnicki (MinE 1T8 + PEY) used her networking skills to yield dividends at school and beyond.
Can you please tell us a little bit about yourself as an introduction?
My name's Olivia Mogielnicki. I'm from Oakville, Ontario, so in the GTA region. I went to U of T for Lassonde Mineral Engineering, did a PEY Co-op and graduated in 2019.
After graduating, I moved out to the West Coast, worked for Teck Resources for two years, then I did a bit of a career switch.  Now [since Feb 2022] I have been working at Flexport as a data analyst.
The pandemic gave me some time to think and reprioritize. I realized I was really interested in the data and technology space, so I did quite a bit of networking to learn more about the industry and build relationships. I took advantage of LinkedIn and lined up as many interesting zoom conversations as I could. I actually connected to my current opportunity through another alumna from U of T.
Why did you choose Lassonde Mineral Engineering? And did your U of T Engineering degree give you the skills that you needed to succeed professionally?
Mineral Engineering aligned with what I wanted to do – travel all over and have the flexibility to work just about anywhere I wanted to.  Plus, U of T Engineering is the top engineering program in Canada.
I had a lot of positive experiences in my time in mining. I got to work in the oil sands, in Manitoba, Northern Ontario and in British Columbia. I was able to travel and work all over Canada.

Now, with your hindsight, if you could go back to your younger self, or somebody else now starting first year, what advice you would give them?
I think just believing in yourself, that you can succeed if you set your mind to a goal, even when things are difficult. Having that grit is half the battle and you can really do anything, especially with an engineering degree as your base. First year is tough, but if you are a self-starter and can build relationships with your classmates, you will make it.
I also think it's important for students to take an intentional step back from the stress and pressure of their course load, and explore what will make them happy when they enter the working world. What hours do you want to work? Where you want to live? What kind of projects do you want to work on? With who? What excites you? Exploring that might look like setting up your own coffee chats with interesting people in your industry (or in another), seeking out internships or simply reflecting on your values and goals. Understanding where you want to go and why will help you make decisions that put yourself first!
To read the full story and learn more about Olivia's hands-on networking tips, visit: https://civmin.utoronto.ca/alumna-profile-olivia-mogielnicki-mine-1t8-pey/